Wisdom
Posted on October 18, 2018 by America's Keswick in Victory Call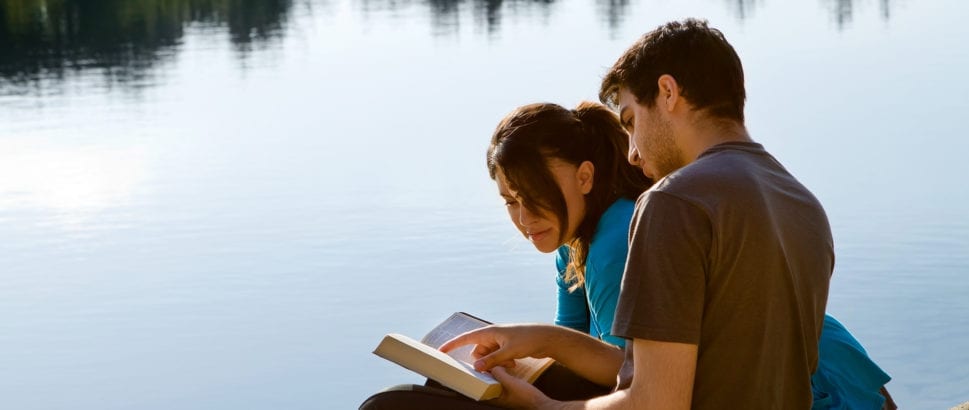 The older I get the more convicted I am that I need to read and meditate upon the Word of God.  I am not talking about mindless reading.  The Word never returns void, but if you want to really get the Word into you so that it can transform your mind, you really need to take your time.  I do not think it matters so much that you read a chapter or focus on one verse.  Stop where you need to stop.  Dig deep.  The richness within its pages is limitless.
Most recently my husband and I are reading the book of Proverbs.  We were going to do a chapter a day but alas, there is too much in each chapter to get it done in one sitting.  Of course we were warned from the beginning: "Here are kingdom revelations, words to live by, and words of wisdom given to empower you to reign in life, written as proverbs by Israel's King Solomon, David's son.  Within these sayings will be found revelation of wisdom and the impartation of spiritual understanding.  Use them as keys to unlock the treasures of true knowledge" (Proverbs 1:1-2 TPT).  To unlock treasures it takes time.  So take your time.  Even if you are in the book of Proverbs for a year, it is okay.  You will be continually gaining revelation and wisdom.
Here is just a sample from Proverbs.  Think of it as an appetizer.
"For the wise, these proverbs will make you even wiser, and for those with discernment, you will be able to acquire brilliant strategies for leadership. These kingdom revelations will break open your understanding to unveil the deeper meaning of parables, poetic riddles and epigrams, and to unravel the words and enigmas of the wise" (Prov. 1:4-6 TPT). Sounds good to me, what about you?

"Because you have turned up your nose at me and closed your eyes to the facts and refused to worship me in awe- because you scoffed at my wise counsel and laughed at my correction- now you will eat the bitter fruit of your own ways" (Prov. 2:29-31a TPT). Oh no, time to repent for whenever I have let self reign and demand its own way.  It hasn't ended well in the past and it sure won't end well in the future.

"My child, never drift off course from these two goals for your life to walk in wisdom and to discover discernment. Don't ever forget how they empower you. For they strengthen you inside and out and inspire you to do what's right; you will be energized and refreshed by the healing they bring.  They give you living hope to guide you, and not one of life's tests will cause you to stumble. You will sleep like a baby, safe and sound—your rest will be sweet and secure.  You will not be subject to terror, for it will not terrify you.  Nor will the disrespectful be able to push you aside, because God is your confidence in times of crisis, keeping your heart at rest in every situation." (Prov. 3:21-26 TPT)
Taste and see that the Lord is so very good!!
Blessings,
Patricia Wenzel
Rev. Patricia Wenzel is the founder and director of a state wide prayer ministry, PRAY New Jersey Inc. since 2002.  The ministry is committed to praying for and blessing those serving in authority positions in our state, particularly in government.  The ministry is also committed to equipping the saints to pray for those serving in government.  The vision and ministry is guided by the Word of God, in particular 1 Tim. 2:1-4 and Is. 61:11.  Pat is thankful for the ministry of America's Keswick.  She graduated from Women of Character in July 2008.
The Daily Bible Reading: John 6| You can download our 2018 Daily Bible Reading Plan by clicking here
Daily Quote: "We also need a regular systematic study of the Scriptures. We cannot maintain our spiritual life without it any more than we can maintain our physical bodies without proper nourishment." – G. Campbell Morgan
This Week's Verse to Memorize:This I recall to my mind, Therefore I have hope. Lamentations 3:21