Christian Retreat & Conference Center in NJ
Why America's Keswick?
America's Keswick is a multi-generational, cross-cultural ministry where Biblical teaching and worship lead to a deeper relationship with Jesus Christ, resulting in a transformed life. We serve people with excellence through conferences, group retreats, outreach, and addiction recovery.
Are you looking for a place to host your next group retreat, family reunion, banquet, school or youth event, men's retreat, women's retreat, marriage retreat, or maybe even a personal retreat? Come experience our amazing Christian Conference & Retreat Center in Ocean County, New Jersey!
Need some retreat planning help? Check out our retreat planning blog!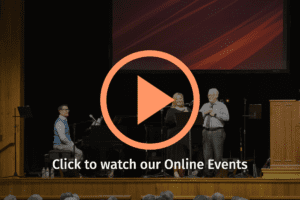 Click Here to watch more ONLINE EVENTS
This is a wonderful place for family vacations, retreats, and conferences. They share a solid biblical view.
Pat Jacoby
14:07 06 Dec 23
Went here for my churches men's retreat. We had a really great time, very nice looking place, rooms were renovated and very clean, and the food was great. I wish I could come here every week!
Alexander Bryazgin
19:05 02 Oct 23
Had an amazing experience here for two nights!Stayed in the newly renovated rooms - very nice and clean.Amazing and helpful staff, maintenance, chaplains, etc.Everyone is very warm and friendly.Student summer staff were joyful and respectful.They really take care of pastors and all of their guests.Such an atmosphere of hope, healing and restoration! Highly recommend for personal and group retreats.
Doug Anderson
11:39 29 Aug 23
Beautiful retreat center. You can feel the presence of God in the beauty of His natural creation in this place! Great pool and jacuzzi area as well as basketball / volleyball court!
Vince Dizol
04:56 26 Jun 23
Beautiful location and nice facilities. Price and value is terrific for a group retreat. Just booked a quilt retreat here for next spring and can't wait to go. A lovely hidden secret in Ocean county.
J deFelice
00:38 05 Jun 23
I have been to Keswick many times for the monthly hymn sings, and some retreats. Lots of good Christian music and Bible teaching for those who attend, as well as good meals to share around the table. The testimonies from members of the Colony and Barbara's place attest to the power of Christ to change lives. Always a rewarding experience!
Karen Occhiogrosso
13:28 25 Apr 23
This place is a beautiful place to have a retreat. You can join one of Keswicks planned events or use the facilities for you own group. The grounds are beautiful and a great place to find some peace and tranquility.The staff are amazing, and really make a person feel at home. The grace of God is evident throughout the ministry.My favorite part is the music/worship time. Drawing me to connect with God personally.The meals are prepared with love and very accommodating to special needs.If you're not there for a retreat, and just need a bed and breakfast that is an option as well.
LaDonna Hankinson
13:32 10 Mar 23
Peaceful place to relax, and good for retreat
Zoraya Quevedo
22:36 05 Mar 23
We went to an event for Gold Star Mothers. These are parents of an active duty soldier who was killed. Keswick was a fantastic place to have this event. It was clean food was great people were fantastic.
Charlie Amiano
21:35 20 Jan 23
Very nice place for a church retreat. Kind employees, nice rooms and area
soyun chong
22:40 30 Dec 22
Frequently Asked Questions