What is a Visionary Partner?
Visionary Partners are individuals that invest financially on a monthly basis in a ministry that is changing the lives of men, women, and their families!
[I'm] Glad to be a Visionary Partner and be part of the Keswick family. May God continue to bless this ministry and the staff and volunteers who do His work on this earth. Looking forward to returning there again for Labor Day weekend." -Linda A.
Visionaries see what lives could be – Partners are willing to help cover the cost in hopes of seeing the vision become a reality.
America's Keswick has a rich and fruitful 120+ year history because God's people are giving people. Many have seen or experienced for themselves the impact and blessing of our Addiction Recovery Ministries at America's Keswick!
While the ministry continues to grow and changes our message of the Gospel of Jesus Christ remains the same. Our vision is still clearly focused on Him and Him alone.
I love Keswick and how you honor the Lord in the work everyone does there! -Thomas B.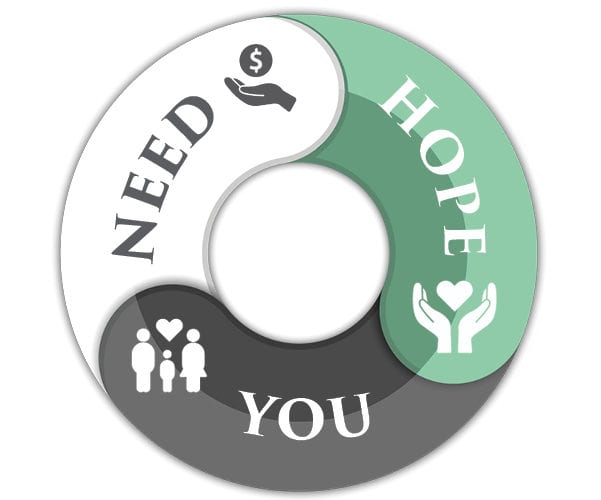 Where does my money go?
The cost for the Addiction Recovery Ministries is around $1.5 million dollars a year, approximately $65 per day/per person. One of the greatest needs of any ministry is to have a predictable, steady cash flow. As a Visionary Partner, you will be a part of the foundation upon which our financial stability is built.
The greatest benefit to being a Visionary Partner is your impact on lives being transformed!

Praise God that he uses all opportunities to put people in our path.  My privilege and by the grace of God to be a supporter.  -Betty N.
Benefits?
The greatest benefit to being a Visionary Partner is your impact on lives being transformed! In addition, you will receive a quarterly Visionary Partner Newsletter and an annual Presidents Update. Our goal is to encourage and update you on how your gift is making a difference here at America's Keswick!
How do I join? It's simple and safe!
Visit our donation page by clicking here and under "Type of Donation" select and click "Recurring Donation." That's it! We'll take care of the rest.
We ask that you include the monthly amount you prayerfully believe God wants you to give. Your gift of any amount can make a huge impact for not only this ministry but for HIS kingdom! Each gift will be receipted in a timely manner and tracked cumulatively for an up-to-date account of your giving for each calendar year.
Core Value #9
Fiscally Responsible and Operationally Sound ‑ We are committed to being good stewards of the monies and property that the Lord has entrusted to us.  We are committed to maintaining donor integrity.

We've based our ministry on using all of our funds with integrity, for more information visit our financials page. Click Here
Still not sure and have some more questions? Contact Karen Rigby at 732.350.1187  x 1034 or krigby@americaskeswick.org for your inquiries.
Karen Rigby has recently re-joined the America's Keswick team – having previously served in Accounts Payable back in 2003 – and her primary focus will be on our Visionary Partners, "Care 2 Share" through Investor's Bank and other sponsorship opportunities.  Please contact Karen with any questions you may have and she would love to speak with you or pray with you.