Since 1924, America's Keswick has been serving the Lord through Bible Conference ministry, and thousands of lives have been changed through the teaching of the Word of God and the Victorious Christian Life.
America's Keswick Colony of Mercy was founded on September 25, 1897, by William Raws, as a spiritual restoration center for men who had become addicted to alcohol. Having been miraculously saved and set free from his addiction, William Raws gave his life to the purpose of reclaiming men who, like himself, had lost everything to the bondage of alcohol. With only $1.87, and unbounded faith in God, he began a work, the results of which only time and eternity will tell.
The Colony of Mercy continues to be used by God to transform lives. Over the years, more than 20,000 men have passed through this place, and countless lives have been transformed by the grace and power of the Lord Jesus Christ. Many have enjoyed years of freedom from addiction since their lives were changed here at Keswick.
Such miracles of grace can be found living godly lives throughout this country and abroad. Their frequent expressions of gratitude are heartwarming encouragements to new men arriving at the Colony.
If we may assist you in knowing more about a personal relationship with Jesus Christ, and how to live a life of victory, please contact us at victory@americaskeswick.org
1857
October 7 – William Raws born in Australia
1886
February 17  – William Raws' conversion
1894
January 21 – Addison Campbell Raws born
1897
September 25 – Raws family arrived at Keswick and founded the Colony of Mercy
1910
September 18 – Death of William Raws
December 1 – Upper lake completed
1919
September 5 – Offer by the Raws family and the Board of Colony of Mercy to turn over the Colony property to the Victorious Life Testimony to maintain the Colony and develop a conference center
1920
January 16 – Prohibition
March 16 – Agreement reached that the Victorious Life Council would take over the Keswick Colony and develop the property
1921
May 28 – First short Victorious Life Conference held at Keswick
1924
August 23 – September 1 – First Annual Eastern Summer Conference at America's Keswick
1931
Date Unknown – First section of the Colony building completed – named as a memorial to Dora Raws in 1933
1933
December 5 – Repeal of the Eighteenth Amendment (end of Prohibition)
1942
March 2 – Raws Memorial Building destroyed by fire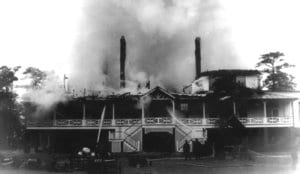 1948
Date Unknown – Raws Memorial Building Reconstruction Completed
1965
July 4 – Saint Memorial Lodge Dedicated
1967
February 2 – Merger of the three corporations forming America's Keswick
1970
April 24 – Death of Addison C. Raws
May 9 – William A. Raws named General Director
1977
April – Board authorized the conceptual plans of an Activity Center, presented in November
1984
November 17 – Groundbreaking for the Activity Center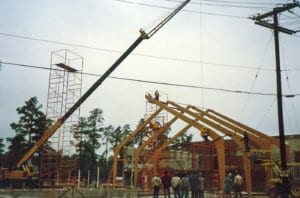 1988
May 1 – Roger Williams became Executive Director
1989
April 9 – Dedicatory Rally in the Activity Center
1993
Spring – John Bryant appointed Executive Director
1997
January – Bill Welte accepted a call to become Executive Director
1999
September 25 – Keswick celebrated its 100th Anniversary
September 26 – Birth of Women of Character
2001
April 30 – Higher Ground Ministry was birthed
2002
Colony bathroom renovation completed
2003
May – Women's Ministry Building dedicated
October 3 – Colony Kids of Promise & On the Same Page ministries birthed
2004
September 24 – Freedom Fighter email ministry began
October 4 – Keswick Institute of Biblical Studies
December – Publication of Real Victory for Real Life daily devotional
2005
June – Victory Call email ministry began
Date Unknown – Renovation of Raws Auditorium
2006
Date Unknown – Second printing of Real Victory for Real Life
2008
July 20 – the death of William A. Raws
2014
February 16 – Opening of Barbara's Place, Residential Addiction Recovery for Women