What Do You See?
Posted on August 21, 2018 by America's Keswick in Victory Call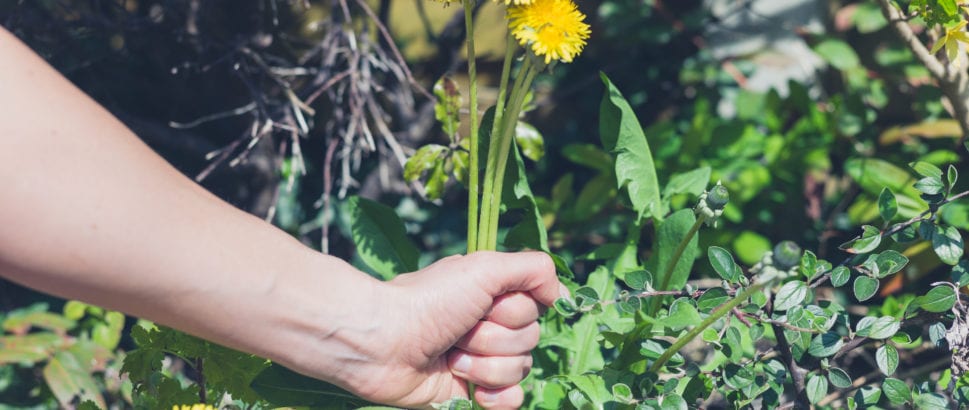 A couple of weeks ago, in the midst of our five family weeks, I was chatting with a former coworker who had come for the conference. She's had a rough year and was sharing how refreshing and restful the week had been for her.  She'd spent much time during the week just sitting outside enjoying the grounds.
Now, if you've been here, especially in the summer, you know we have a beautiful slice of God's creation. Our maintenance team works hard to plant flowers, cut grass, and keep the place looking nice. But I tend to walk the grounds with a more critical eye – looking for the things that need to be fixed, spruced up, or repaired. So I commented how I have such a tendency to see the weeds and not the flowers.
That can be so true in life – and it's a choice which we see.  We may have a natural bend to see the negative, but we can choose to look past that. God has blessed us with so much beauty, but if we only see the weeds we miss out on all the glory that He has surrounded us with.
So for the rest of the summer, even though I may still bend down and pull a weed or two, I'm choosing to see the flowers. To enjoy all the colors, shapes and sizes God created.
Oh, I just looked out the window and saw a weed – so I turned my focus and then I saw a butterfly enjoying the sweetness of the flowers.
What will you see today? The beauty of all God has created for us to enjoy, or just the weeds? It's your choice.
Written by Ruth Schmidt: Ruth Schmidt has worked at America's Keswick since 1985. She currently serves as Administrative Assistant to Bill Welte.
The Daily Bible Reading: Jeremiah 41-45 | You can download our 2018 Daily Bible Reading Plan by clicking here
Think About This: "A good garden may have some weeds." – Thomas Fuller
This Week's Verse to Memorize: For surely there is a hereafter, And your hope will not be cut off. ~Proverbs 23:18