Walk With the King
Posted on November 2, 2018 by America's Keswick in Victory Call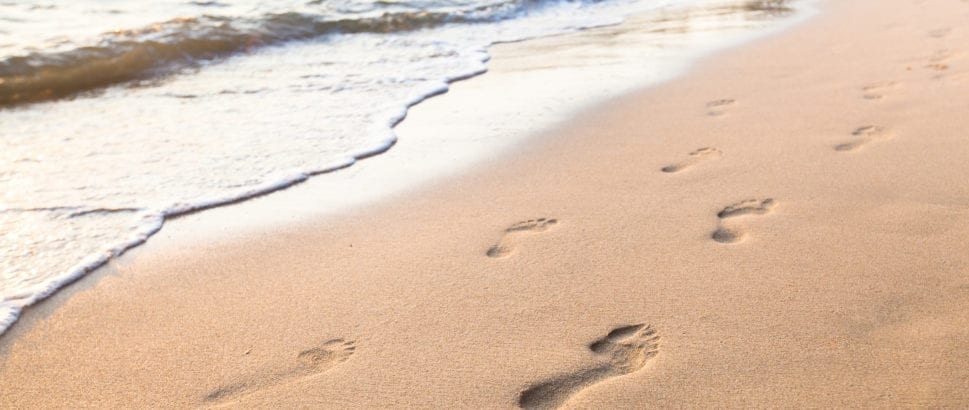 "But if we walk in the light as He is in the light, we have fellowship with one another, and the blood of Jesus Christ His Son cleanses us from all sin." (1 John 1:7)
Dr. Robert Cook, a Christian statesman of the 20th century, used to conclude his daily radio program with these words: "Walk with the King today and be a blessing."  What a two-fold challenge!
"Walk with the King."  That is a privilege, as well.  Walk with me through this little discussion regarding walking together.  To walk with a special friend would indicate you want to spend some time together.  You have at least some mutual interests.  You sincerely care about your walking companion – life, family, recent activities.  You give your wholehearted attention to what your friend is saying; you really listen!
To walk with the King, however, adds another dimension, because you will be walking with royalty.  You know that you are unworthy for such intimate companionship; at the same time, you also know the Lord – the King – loves you and that He wants you to walk with Him, to enjoy sweet fellowship with Him.
Nevertheless, before you can walk in harmony with Jesus and be comfortable in His presence, you need to ask yourself, "How can I become worthy?"  You simply can't – except by His grace.
James wisely advises, "give yourselves completely to God.  Come near to Him, and God wil come near to you.  You sinners, clean sin out of your lives.  You who are trying to [walk with] God and the world at the same time, make your thinking pure" (James 4:7, 8).  Those words include the challenge, the responsibility, and the privilege.
"If we walk in the light as He is in the light, we have fellowship one with another." (1 John 1:7). Or, according to the hymnwriter:
"If we walk with the Lord,

In the light of His Word,

What a glory He sheds on our way.

While we do His good will,

He abides with us still,

And with all who will trust and obey."
"Walk with the King today and be a blessing."
Midge Ruth
From Real Victory for Real Life Volume 1
Written by Midge Ruth: Midge Ruth was a member of the Board of Trustees of America's Keswick from 1991 to 2011. She was a schoolteacher and a pastor's wife.  Midge went to be with the Lord in 2014.
The Daily Bible Reading: Luke 18:15-19:48 | You can download our 2018 Daily Bible Reading Plan by clicking here
Daily Quote: "Be assured, if you walk with Him and look to Him, and expect help from Him, He will never fail you."– George Mueller
This Week's Verse to Memorize: It is good that one should hope and wait quietly For the salvation of the Lord. — Lamentations 3:26