The Struggle is Real
Posted on June 14, 2018 by America's Keswick in Victory Call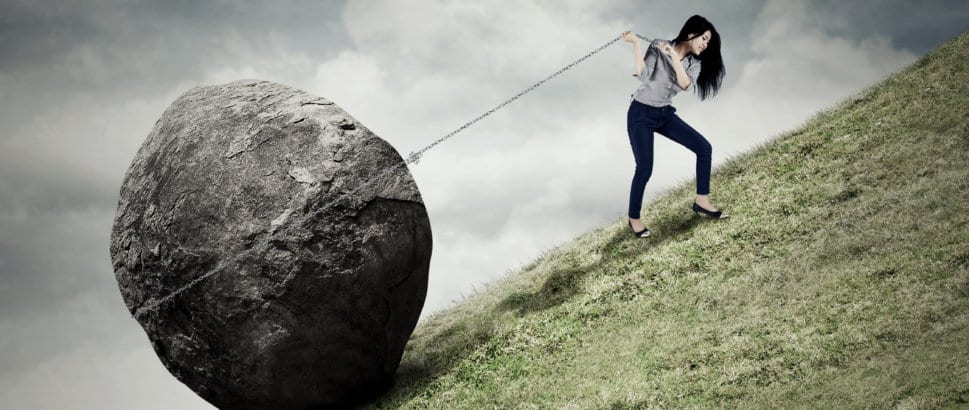 "For we do not wrestle against flesh and blood, but against the rulers, against the authorities, against the cosmic powers over this present darkness, against the spiritual forces of evil in the heavenly places." Ephesians 6:12
Bible teacher and author Howard Hendricks once asked someone, "How are you doing?"
The man replied "I'm fine under the circumstances."
Mr. Hendricks answered back, "What on earth are you doing under there?"
It is easy to see our circumstances from one point of view and not see another vantage point. It can be a real struggle to lift our eyes from the darkness underneath our current situations and lift our eyes outwards and upwards. I've been wrestling a lot lately, and I struggle to remain focused on truth.  How easy it is to dwell on disappointments, feelings, and expectations rather than on the facts and God's accomplishments in answer to prayer. It is easy for me to express anger, resentment and a long list of questions beginning with "why?" from where I am looking. It is harder to be still and hear God's side of things.  As I process through my thoughts, I am reminded that my flesh along with Satan's accusing ideas are often at the root of my wrestling. The struggle is real.
What are you wrestling with today?  We must remember what we know to be true and not give in to the tactics of the enemy who seeks to defeat us. While the struggle may seem hard, you and I must always seek to come out of the wrestling match victorious, knowing God is sovereign and faithful. We have the advantage when we can see things not for what they seem to be but for what they really are.
Blessings,
Kathy
Kathy Withers is on staff at America's Keswick and serves as Director of Partner Care. Kathy has been married to her husband Dave for 30 years. They have two adult children. Kathy is active in her local Church and teaches a Bible Study for women. Her passion is to encourage women to deepen their walk with Jesus Christ by finding and living out the truths of God's Word.