The Present of Presence
Posted on May 2, 2018 by America's Keswick in Victory Call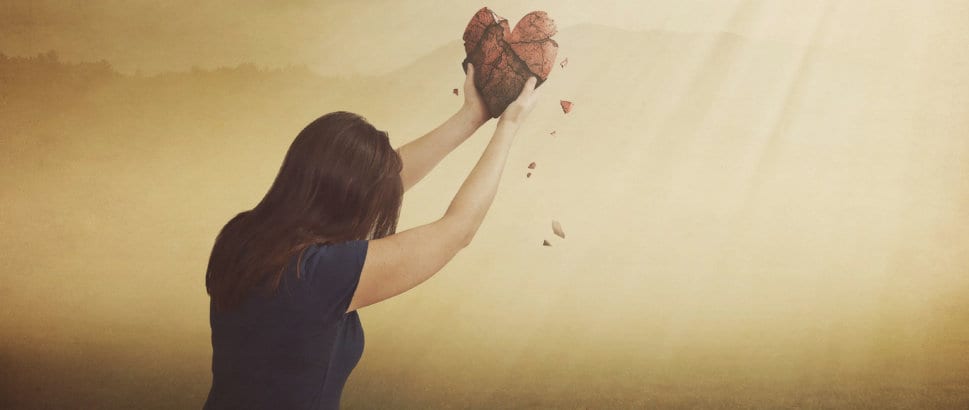 "I can never escape from your Spirit! I can never get away from your presence!" – Psalm 139:7 (NLT)
It has been said many times over and in various ways that the most painful aspect of enduring suffering or trials is when one feels abandoned, isolated, or forsaken in the midst of it: the suffering in suffering. The operative word here is "feels" as we know that the Christian possesses the inextricable and abiding presence of God in the person of the indwelling Holy Spirit; yet, abandonment by others and/or perceived abandonment by God often prevails experientially. Been there? There now?
Whether it was or is a time of great fear, challenge, grief or insufficiency, what was (or is) your greatest need in that situation beyond the immediate, tangible lack or necessity?!! Whatever the case, the deeper or coexisting need could probably be encapsulated in this: the desire to feel connected to one who could provide needed comfort, consolation, sustenance, and understanding. Thankfully, this is God's specialty!
In Genesis 28:15, God promised Jacob that "I am with you and will keep you wherever you go…for I will not leave you until I have done what I have promised you." In Exodus 33:14 he promised Moses that "my presence will go with you, and I will give you rest." The Psalmist speaks of God's presence imparting fullness of joy (Psalm 16:11), and God has promised that he will never, ever, no never leave nor forsake the believer in Christ (Hebrews 13:5-6). He and his blessings surely chase us, but do we have eyes to see that?
The above shows how God's presence inherently provides fellowship, deliverance, rejuvenation, joy, and assistance- things we all need and long for. And those who have experienced God in the midst of suffering or lack often report that the times they were most stripped of human companionship and creature comforts became, in hindsight, the seasons of deepest, satiating communion with the Lord. I know that has been the case with me. And although it doesn't stop me from recoiling from hardship, it surely soothes me in the midst of it!
So how are things with you? Are you afraid? If so, let him be your courage. Weary? Let him be your strength and sustenance. Distressed? Troubled? Let him be your solace and comfort. Confused? Lost? Let him be your guide. Anxious? Let him be your peace. Heart-broken? Let him be your joy and consolation.
Whatever your need is this day and hour, know that He longs to furnish you with tailored grace: custom-fit for whatever you are facing as He draws you into deeper communion with himself. If your cup is lacking, let him fill it. If it is overflowing, let him pour it into others as you become the Lord's hands, feet, heart, shoulder, and ears for those he has appointed to bless through you this day. Let the present of his presence in your life become your gift to others as you gladly serve in his name and by his grace.
Melissa Smith is the Women's Enrich Counselor at America's Keswick. She has the privilege and honor of ministering to the Colony men's wives, fiancees and girlfriends, the Barbara's Place women, and some women from the community who God brings to America's Keswick for help or care. She and Bill, her husband of 18 years, have four adopted children ages 17 to 24. Her fervent desire is to point women to Christ and His sufficiency, provision, and promises.