Soul Wounds Need Soul Care
Posted on October 11, 2018 by America's Keswick in Victory Call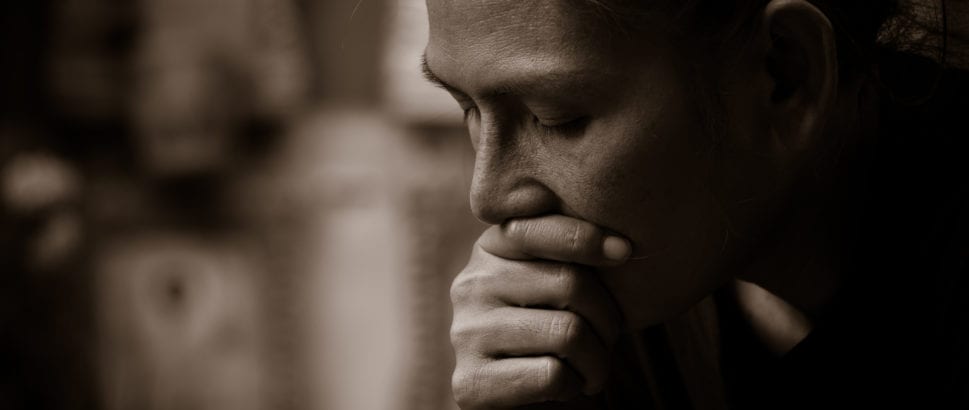 "From the sole of the foot even to the head, there is no soundness in it, but bruises and sores and raw wounds; they are not pressed out or bound up or softened with oil." – Isaiah 1:6, ESV
In a recent post of mine, I had remarked how the Spirit often illumines Scripture gems that jump out and sparkle in the right light causing me to see them for the first time even though I've seen them before. Soon after, He did it again. I was seeking the Lord's guidance on potentially tackling another trauma group of Keswick residents who are here for help as the need was brought before me. As my eyes fell on Isaiah chapter 1 (in addition to other confirmations), His precise direction couldn't have been more clear.
In a nutshell, the Lord, through his prophet Isaiah, addressed the sin and corruption of the nation Israel while interestingly and unmistakably tying it to festering soul "wounds, welts and open sores… [that have not been]…cleansed or bandaged or soothed with… oil" (Isaiah 1:6b, NLT). Behavioral sciences and general observation dovetail with this truth that many caught in the throes of addiction and in the depths of sin are, in essence, the walking wounded. Although this doesn't negate personal choice and responsibility, a biblical and balanced view accounts for this. Who saw through the fault to the need better than Christ during his earthly ministry???
Emotional wounds demand reckoning with and can fester for years or even decades: They can even manifest as physical ailments. This is especially the case when they aren't grieved and fully processed or when unresolved ones begin piling up as we all consistently face common hurts, emotions, losses, and transitions.
Unresolved pain and its destructive effects on one's personal identity and core perspective inherently keep one stuck and suffering until they're brought into the light, in accordance with truth, and into healing community. Working through the shades of denial, anger, and sadness associated with grief is foundational to healing, acceptance and subsequent growth. This can be accomplished through a spectrum of relationships and along tiers of care ranging from sharing with friends to getting lay or professional help.
The beginning of Isaiah 61 poignantly portrays Christ's ministry as one of healing broken hearts, freeing the bound and captive, and comforting and consoling the mourning. Although we will never be the same on the other end of some experiences, by God's grace we can be better than ever before as the reservoir of grace and comfort we receive while suffering can be later channeled into the lives of those we encounter. Praise God that we're not left to fester and suffer with our wounds, but we can receive healing, transformative grace from the one who was not only wounded for our transgressions but who himself heals the brokenhearted and binds up their wounds (Psalm 147:3)!
Written by Melissa Smith: Melissa Smith is the Women's ENRICH Counselor at America's Keswick. She has the privilege and honor of ministering to the Colony men's wives and girlfriends, the Barbara's Place women, and community women who God brings to America's Keswick for help or care. She and Bill, her husband of 20 years, have four grown, wonderful adopted children. Her fervent desire is to point women to Christ and His sufficiency, provision, and promises.
The Daily Bible Reading: Matthew 8:1-13, Luke 7| You can download our 2018 Daily Bible Reading Plan by clicking here
Daily Quote: "In spite of sorrow, loss, and pain, our course be onward still; we sow on Burmah's barren plain, we reap on Zion's hill."– Adoniram Judson
This Week's Verse to Memorize:For I know the thoughts that I think toward you, says the Lord, thoughts of peace and not of evil, to give you a future and a hope. Jeremiah 29:11