Renovation/Restoration
Posted on September 13, 2018 by America's Keswick in Victory Call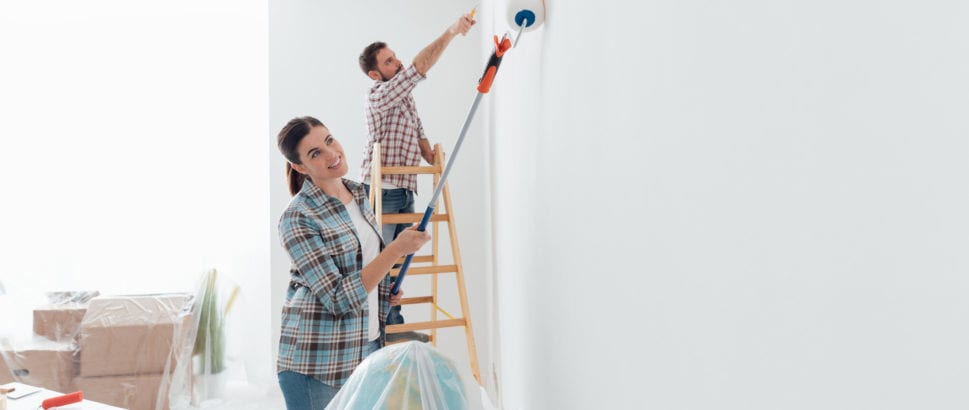 It always amazes me how God uses the simple things in life to get our attention to the details of our heart. 
This summer my house underwent a kitchen renovation. I enjoy watching HGTV and seeing the shows which take run down homes and restore them to beautiful new living spaces. Of course, on TV, it looks so easy!! No one came to help me clear off the counter tops, empty the refrigerator or remove pictures from the walls. What you may not understand, is I have TWO kitchens. So, everything I had to do was, double the fun.
I manage a guest house and live in an apartment which is attached to the main house. My kitchen is attached to the main house. Therefore, the renovation included both kitchens. All the cabinets were painted, new appliances were bought and a new floor was laid down. The finished product looks great!!! As of today we still have a few minor details but we will be opened again on Tuesday.
In this move, I had to be without a refrigerator for five days. So, they gave me a dormitory size one to have on my countertop. When you are limited to such a small space, you really begin to see what exactly you need and what you don't need.
All the doors in both rooms had to be removed and cut due to the new flooring. Since the door was off, I took this time to clean out my pantry, which is actually a large storage closet. I learned what was important and what wasn't. It was interesting to me to realize what I think I need.
I thought of the verse in Philippians 4:19;
And my God will meet all your needs according to his glorious riches in Christ Jesus.
I can't help but laugh as I am writing this, the door bell rings because the electrician needs to replace an outlet, the door bell rings again because maintenance needs to install a new computer desk, and yet again, I hear the door bell because the alarm company needs to reset an alarm. See, an earthly renovation needs many hands, but when you want to renovate your heart…you only need God. When I need to make changes in my thinking, in my choices and clean out unwanted stuff in my heart……I only need God.
Spend some time with God today…..come into His presence. Read Psalm 23 out loud and have your "renovation become a restoration."
1 The Lord is my shepherd, I shall not be in want.
2 He makes me lie down in green pastures, he leads me beside quiet waters,
3 he restores my soul. He guides me in paths of righteousness for his name's sake.
4 Even though I walk through the valley of the shadow of death, I will fear no evil,
for you are with me; your rod and your staff, they comfort me.
5 You prepare a table before me in the presence of my enemies.
You anoint my head with oil; my cup overflows.
6 Surely goodness and love will follow me all the days of my life,
and I will dwell in the house of the Lord forever.
Going & Growing in Grace,
Teri
Written by Teri Van Schoick. Teri loves to teach women about God's Word through the practical applications in the everyday things of life. She can be reached at terivan.com.
The Daily Bible Reading: Joel 1-3| You can download our 2018 Daily Bible Reading Plan by clicking here
Daily Quote: "An honest heart seeks to please God in all things and offend Him in none." – A. W. Pink
This Week's Verse to Memorize: Do you see a man hasty in his words? There is more hope for a fool than for him. — Proverbs 29:20