More Lessons from Job
Posted on October 9, 2018 by America's Keswick in Victory Call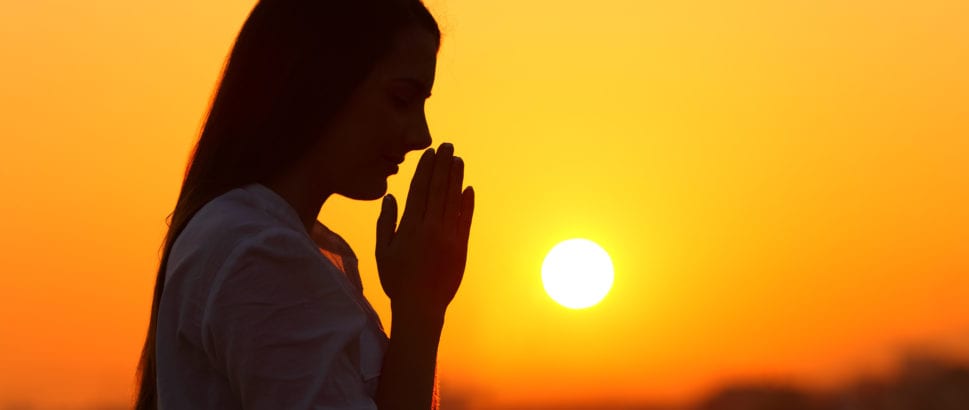 One only has to read chapters 38 – 41 of the book of Job to see the awesomeness of God. When God presents Job with over sixty questions regarding the creation of the universe, how can you not sit back in wonder?! The details which are in these four chapters is amazing! After Job's fourth friend, Ellihu has spoken, God is now responding to Job's cries through a series of questions. At the end of these questions, Job humbles himself, repents of his pride and arrogance, and in verse 5 of chapter 42 says:
My ears had heard of you but now my eyes have seen you.
First, I challenge you to read through these four chapters and soak in the vastness of God's power through the details of his creation. As you read, you will see the list of details involving ice (38:28-30), lightning, clouds, the birthing of goats, deer and bears (39:1-4). My favorite is, verse 5 in chapter 39:
"Who let the wild donkey go free? Who untied his ropes?"
My friend, the reason I want you to read these chapters is to understand God's power. So many times in our lives we struggle with details. 'Where did I leave my keys?' Or maybe something not so simple, 'Am I going to survive this?' Some of you may be struggling with relationship issues, am I ever going to have a relationship with my daughter or son or other family member?
Never forget that God is omniscient, all knowing, He knows everything. He is omnipotent, all powerful. He is omnipresent, He is everywhere. God is in all the details!! He is in all of your details!
Second, I challenge you to begin, today, a gratitude journal where you can list all the details when God has been there for you. Sometimes we forget, we overlook the details and only focus on the "big" stuff. Pray everyday with an attitude of gratefulness.
The leaves are changing, the season is changing, but our God never changes. The same powerful God in Job, chapters 38 – 41, is the same powerful God today.
Going & Growing in Grace,
Teri
Written by Teri Van Schoick. Teri loves to teach women about God's Word through the practical applications in the everyday things of life. She can be reached at terivan.com.
The Daily Bible Reading: Matthew 12:1-21, Mark 3, Luke 6| You can download our 2018 Daily Bible Reading Plan by clicking here
Daily Quote: "The Lord God lives in details." – Aby Warburg
This Week's Verse to Memorize:For I know the thoughts that I think toward you, says the Lord, thoughts of peace and not of evil, to give you a future and a hope. Jeremiah 29:11