Lessons from Job
Posted on September 18, 2018 by America's Keswick in Victory Call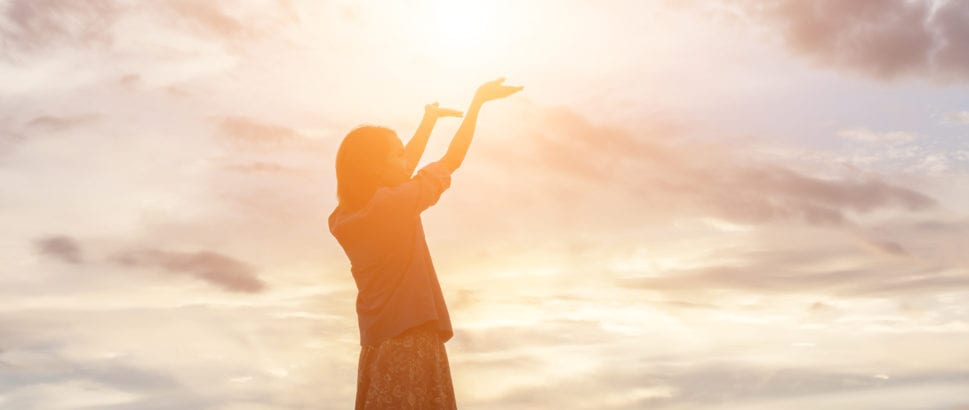 I have had the privilege for the last five weeks to teach a Women's life group at my church. We have been studying the Book of Job. Your first reaction when you hear the name Job, may be "Woe is Me!" The story of Job is about the pain and suffering he had experienced. However, when you really study this book, you will see how his journey goes from "Woe is Me" to "Wow is He"!
Job's journey takes him through a time of depression where he questions God and at one point, accuses God of being unjust. I understand that we really don't get a clear answer to why God allowed Job to go through the pain and suffering he did. However, we do learn that our God is sovereign. His ways are not our ways and his thoughts are not our thoughts. (Isaiah 55:8) Scripture says it is God's prerogative not to tell us everything we think we should know.
"The secret things belong to the Lord our God,
but the things revealed belong to us and to our children forever,
that we may follow all the words of this law".
Deuteronomy 29:29
I don't like going through pain, and trust me, I have. Some how, some way, I always come through it as a healthier person. I might not see it as I am going through it and in most cases I know I am saying, "Woe is Me", why God why? The good news is, I have learned to totally trust God as I walk with Him, to stay close and to lean in.
One thing we learn about Job in the first chapter is that God loved Job and thought very highly of him. In chapter 1 verse 8, God refers to Job as "my servant." Do you know there are only eleven people in the Bible who God refers to as "my servant"? A term of endearment for sure!
As we come to the end of the book, in chapters 38 through 41, God speaks to Job. He uses questions to explain to Job how many details were used in the creation of the universe. Although Job never lost his faith in God through out His journey, at the end of this story, Job finally sees God!!!
My friends, today I would encourage you to take the time to read chapters 38 to 42. My prayer is for you too, like Job, to see God.
Going & Growing in Grace,
Teri
Written by Teri Van Schoick. Teri loves to teach women about God's Word through the practical applications in the everyday things of life. She can be reached at terivan.com.
The Daily Bible Reading: Ezra 1-3 | You can download our 2018 Daily Bible Reading Plan by clicking here
Daily Quote: "Often, we endure trials seeking God's deliverance from them. Suffering is painful for us to endure or to see those we love endure. While our instinct is to flee trials, remember that even in the midst of suffering, God's will is being done." – Paul Chappell
This Week's Verse to Memorize:And I will wait on the Lord, Who hides His face from the house of Jacob; And I will hope in Him. Isaiah 8:17