Keeping It Clean
Posted on September 21, 2018 by America's Keswick in Victory Call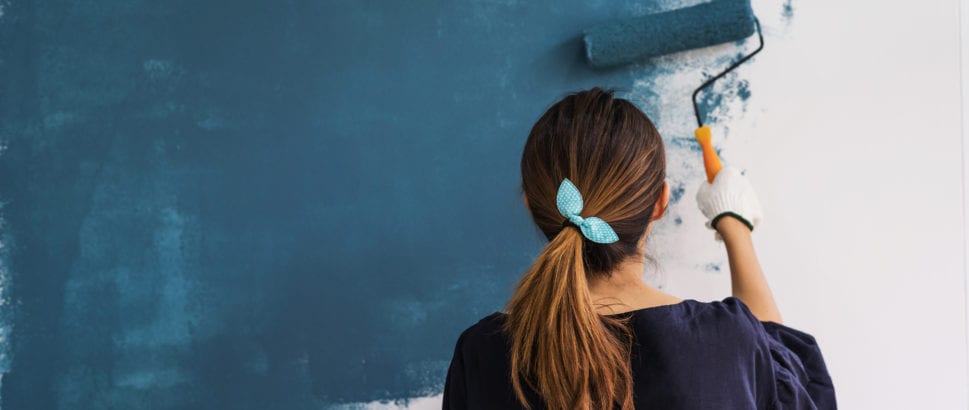 "If we confess our sins, he is faithful and just to forgive us our sins and purify us from all unrighteousness." 1 John 1:9
After a few years of burning candles, I had to have painters come in to paint my ceilings. Soot had accumulated, not just in one area above the candles, but the soot traveled through the room and down the hallway. On the morning the painters came, I was very impressed on how well the crew covered my furniture, my curtains, and the floors. They were not going to let paint splatter get on anything else. They then went to work to cover the dark soot stains.
How often do we find ourselves seeing the effects of sin? It may not be right away but after awhile, we begin to see the effects of our sin accumulate. Dark spots become dark masses and so on. How grateful we are to know that the Lord is willing and able to come into those areas and do the work in us that only He can do! He is careful with us and covers us as He works. He protects the good and healthy while He covers and cleans the sinful.
The ceilings and walls are now clean and fresh. But I know what is to come. I may not be burning candles for hours in the future but I know that dust and grime will accumulate again.
I have to be diligent to keep it clean and touch up when new marks show up on the walls. So it is with you and I in regard to sin. We must maintain our hearts, keeping them clean and free from the accumulative effects of sin. Today may we pay attention to the areas where sin is building up and seek to repent and be refreshed as Jesus wipes us clean!
Blessings,
Kathy
Kathy Withers is on staff at America's Keswick and serves as Director of Partner Care. Kathy has been married to her husband Dave for 30 years. They have two adult children. Kathy is active in her local church and teaches a Bible study for women. Her passion is to encourage women to deepen their walk with Jesus Christ by finding and living out the truths of God's Word.
The Daily Bible Reading: Zechariah 1-7 | You can download our 2018 Daily Bible Reading Plan by clicking here
Daily Quote: "Make up your spiritual accounts daily; see how matters stand between God and your souls (Psalm 77:6). Often reckonings keep God and conscience friends. Do with your hearts as you do with your watches, wind them up every morning by prayer, and at night examine whether your hearts have gone true all that day, whether the wheels of your affections have moved swiftly toward heaven." – Thomas Watson
This Week's Verse to Memorize:And I will wait on the Lord, Who hides His face from the house of Jacob; And I will hope in Him. Isaiah 8:17