Favor With God
Posted on February 14, 2019 by America's Keswick in Victory Call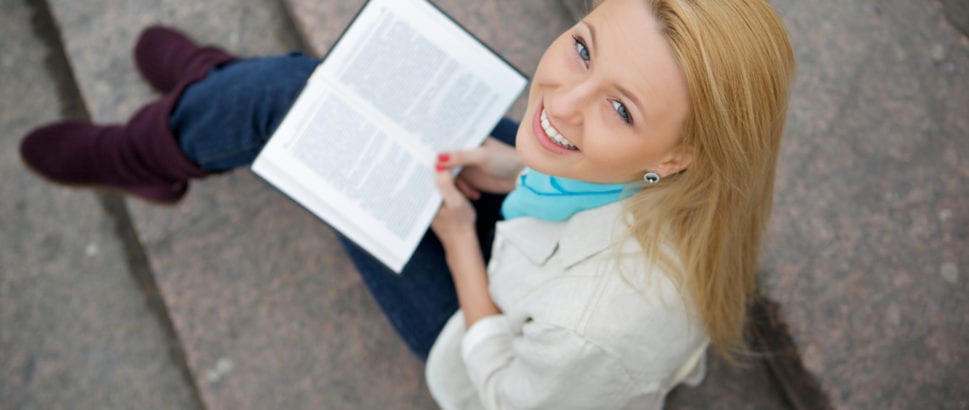 What does God's favor really look like?
Noah "found favor in the eyes of the Lord" (Genesis 6:8) and was saved in the worldwide flood. Lot found "favor" in the sight of the Lord and his life was spared when Sodom was destroyed (Genesis 19:18-20).
Samuel grew "in stature and in favor…with the Lord and with men" (I Samuel 2:26). Jesus "kept growing in wisdom and stature, and in favor with God and men" (Luke 2:52).
Psalm 5:12 says that the Lord "blesses the righteous" and surrounds him with favor as a shield."
Proverbs teaches us that those who find wisdom "find life and obtain favor from the Lord" (8:35).
But what does this mean? Recently, I had a conversation with a friend. She commented that when we choose to make good decisions and do what is right before God, then everything will start working out. It does appear that way much of the time, and it is certainly a biblical principle especially emphasized in the book of Psalms and in Proverbs.
We see examples of God's favor toward two well-known women in Luke 1– Elizabeth, the mother of John the Baptist, and Mary, mother of our Lord Jesus Christ. Favor with God had two very different outcomes for these women. In one situation, God's favor brought favor with people. In the other, God's favor brought disgrace in the community.
Elizabeth was "righteous in the sight of God…walking blamelessly" (1:6) yet she did not have a child. In the culture of first century Judaism, childlessness brought shame and was a sign of "divine disfavor" (Zondervan NASB Study Bible, Luke 1:25 note, p. 1460). Yet when the angel Gabriel appeared to her husband Zacharias in the temple promising the birth of a son in her old age, everything changed! Elizabeth responded to her unexpected and untimely pregnancy with these words, "This is the way the Lord has dealt with me in the days when He looked with favor upon me, to take away my disgrace among men" (Luke 1:25). God's favor vindicated Elizabeth after a lifetime of disgrace.
But what about Mary? All was good in her little corner of the world, until the angel Gabriel visited her introducing his divine message with these words, "Greetings, favored one! The Lord is with you!" (Luke 1:28) Mary was a good girl, a virgin, with a good reputation until Gabriel's message turned her world upside down! How would she tell Joseph and her family? Who would believe her? It took the appearance of "the angel of the Lord" for Joseph to believe that Mary was telling the truth. (Matthew 1:18-21) I suspect that throughout Mary's life, her relatives and friends may have looked at her with a hint of condescension. We know that Jesus's brothers did not believe who He was until after the resurrection (John 7:5). They even thought he was "out of his mind" (Mark 3:21). Mary's life of favor with God resulted in a life of disgrace with those who disbelieved, yet Mary chose faith, rejoicing in the fact that God had chosen her and submitting to His plan for her, "May it be to done to me according to your word" (Luke 1:38).
Jesus prepared His disciples in what to expect when they chose a life of faith and God's favor. There would be great blessing and they should expect to receive "a hundred times as much in this present age…along with persecutions; and in the age to come eternal life" (Mark 10:29-30).
Dear sisters, I challenge you to continue to live "righteously and blamelessly" like Elizabeth and to trust Him implicitly like Mary, no matter what consequences may come in this life.  Maybe His favor has resulted in favor from your family, your church, and your community during this season of life OR maybe His favor isn't looking much like favor to you today. Either way, remember this eternal blessing written by the hand of the apostle Paul after facing disfavor (persecution) in his own ministry. Paul writes to the church at Thessalonica (also facing persecution from religious leaders and the government):
"Now may the Lord Jesus Christ Himself and God our Father, who has loved us and given us eternal comfort and good hope by grace, comfort and strengthen your hearts in every good work and word" (II Thessalonians 2:16-17).
Written by Kim Olachea: Kim Olachea has been a pastor's wife for 35 years in NC, GA, and NJ. In 2018, she and her husband transitioned from local church ministry to serve with EveryEthne and DisciplePath. Kim is the founder of ProverbWise and Pastors' Wives, EveryDay Lives. She is the Administrative Manager at JC Jackson Homes of New Bern, NC, and is the owner of Online Bookkeeping Solutions. Kim's favorite place is being near the ocean. She is a pianist and co-leads tours with her husband to the lands of the Bible, including Israel and Greece. She enjoys writing and spending time with her children and grandchildren. Joe and Kim have five children, three of whom are married, and seven nearly perfect grandchildren. Joe and Kim reside in New Bern, NC.
The Daily Bible Reading: Isaiah 59-61; Mark 14:1-26| You can download our 2018 Daily Bible Reading Plan by clicking here
Daily Quote: "Because of the favor of God, we can have peace in the midst of chaos." – Crystal McDowell
This Week's Verse to Memorize: The Lord your God in your midst, The Mighty One, will save; He will rejoice over you with gladness, He will quiet you with His love, He will rejoice over you with singing." – Zephaniah 3:17