Deeper dive Galatians
Posted on October 30, 2018 by America's Keswick in Victory Call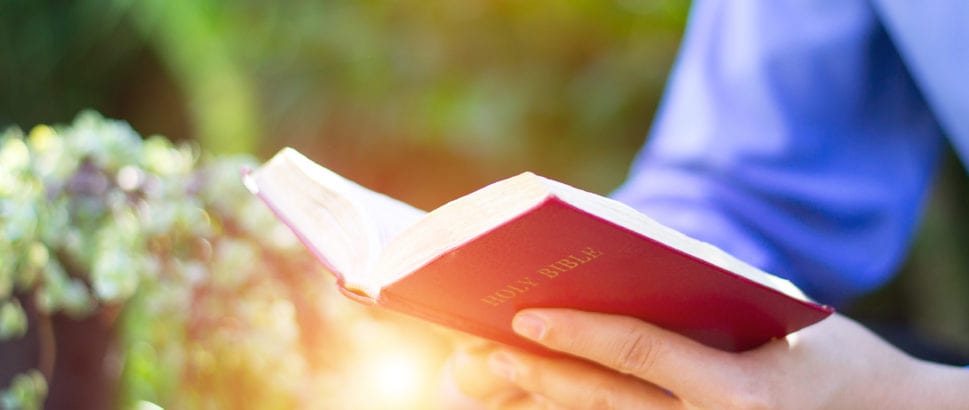 Since June I've been studying Galatians for a study I'm teaching this fall.  I have read Galatians many, many times over the years and have loved the book.  One of my go-to verses is Galatians 2:20, "I have been crucified with Christ. It is no longer I who live, but Christ who lives in me. And the life I now live in the flesh I live by faith in the Son of God, who loved me and gave himself for me." But this summer and fall as I have done a deeper dive in Galatians, I realize the book is not what I thought.  Paul is not applauding them or commending them, rather he is very concerned for them.
He is astonished and uses words like hindered, distort, accursed, foolish, bewitched, perplexed, and deceived in his letter.[i]  These phrases are scattered throughout the letter and give us an impression of Paul's heart: how can you turn back again to the weak and worthless elementary principles of the world, whose slaves you want to be once more…I am afraid I may have labored over you in vain… I entreat you…what then has become of your blessedness… I am again in anguish of childbirth until Christ is formed in you… do not submit again to a yoke of slavery… you are severed from Christ, you who would be justified by the law; you have fallen away from grace… if you bite and devour one another…[ii]
Paul is gravely concerned that they have abandoned the true Gospel and in doing so they have walked away from Christ Himself as their only hope of salvation and life.  Paul challenged them, "You were running well. Who hindered you from obeying the truth?"(Galatians 5:7)
The Galatians started well but it hasn't been that long since Paul was there and already they have been led astray by false teaching.
You and I have seen this ourselves.  Those that come to Christ and seem "all in" fervent for the Gospel and then… then they drift off course or turn their backs completely.  Their attention is caught by something other than Jesus.  For the Galatians it was the law that drew them away from grace.
In our culture it could be any number of things – prosperity gospel, good works, "spirituality" (don't assume if someone says they are spiritual they are necessarily indwelt by the Spirit of God), nature (I can meet with God in nature, I don't need to be in church), or maybe it's just the distractions of the world – economy, world events, or politics.
Are there things that catch your eye that could prove to be a stumbling block to your perseverance in the Gospel?
Two must-haves in the Christian's arsenal:
We need to stay immersed in the Gospel so that we can be discerning when error comes our way. The way to spot error is to thoroughly know the truth. Do not be conformed to this world, but be transformed by the renewal of your mind, that by testing you may discern what is the will of God, what is good and acceptable and perfect…. But solid food is for the mature, for those who have their powers of discernment trained by constant practice to distinguish good from evil. (Romans 12:2: Hebrews 5:14)
We need each other. Not only do we need each other we need the kind of loving relationships in which we are safe and we can be humble and transparent with each other.
Paul modeled this kind of love and relationship when he confronted Peter "when I saw that their conduct was not in step with the truth of the gospel" (Galatians 2:14)  There is no record of Peter shrinking away, bad mouthing Paul or otherwise rejecting the correction Paul gave.  That takes humility and a passion to live according to the Gospel.
We need the kind of friends that are willing to be honest and real with us when our conduct is not in step with the Gospel. Do you have anyone in your life like that?  Someone that loves you enough to speak truth to you even if you might not want to hear it?
If you do, thank God for them. If you don't, pray and ask God to send you that kind of friend.
Sister, we never outgrow our need for godly, transparent friendship so that ABSOLUTELY NOTHING will hinder us from obeying the truth.
Blessings,
Diane
[i] Galatians 6:7; 1:7; 1:8,9; 3:1,3; 3:1:4:20; 6:7
[ii] Galatians 4:9; 4:11; 4:12; 4:15; 4:19; 5:1; 5:4; 5:15
Diane Hunt serves on the board of America's Keswick and provides ministry support from her home in North Carolina. She is also a biblical counselor and women's event speaker. For more information about having Diane speak at your next event please contact her at dhunt@americaskeswick.org.
The Daily Bible Reading: Luke 17:11 – 18:14 | You can download our 2018 Daily Bible Reading Plan by clicking here
Think About This: "The church today is riddled with fad doctrines and new sounds that distract from the clear message of the Great commission in the New Testament. Any message that attracts you which does not bring glory to Christ is the message of a seducing spirit and the man giving it is in deception." – John Hagee
This Week's Verse to Memorize: It is good that one should hope and wait quietly For the salvation of the Lord. — Lamentations 3:26