All My Ducks in a Row
Posted on August 16, 2018 by Graeme Wilson in Victory Call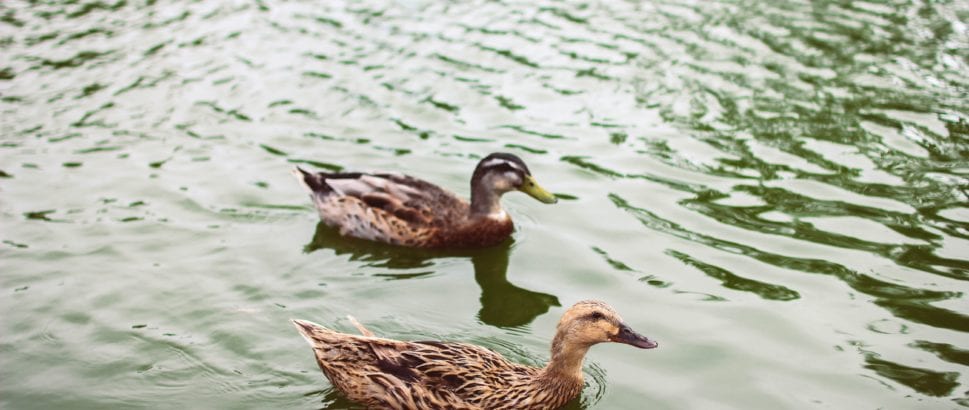 Your word have I hidden in my heart, that I may not sin against You. (Psalm 119:11)
On a rare day we can find that everything lines up just right. They are few and far between but it is wonderful when it happens. We can look at these times as God's hand works out all of our circumstances to our advantage. But we need to be careful when everything is coming together so nicely. King David found himself in a situation where everything lined up to his advantage. 1 Samuel 24:1-5 tells us how David's circumstances lined up like ducks in a row. David was seeking refuge in a cave because Saul sought his life. Saul needed to take a "break" and just so happened to walk right into the same cave where David and his men were hiding. David's men advised him to take Saul's life while he had the chance. He was so close he could have killed him easily. It all lined up so perfectly. Even though all the circumstances lined up, David only snipped a piece from Saul's robe. It would seem that God was arranging these events so perfectly and yet David did not follow through on this golden opportunity. Why not? Beyond his circumstances, David knew the principles of God. "The Lord forbid that I should do this thing to my master, the Lord's anointed." David knew that killing Saul was not what God would have him do. God's commands were greater then his circumstances. He chose God's Word and principles rather than taking an easy way out.
God may be lining up all your ducks in a row. Things look good. But what will drive your decisions today? Will it be your circumstances or godly principles from the Word of God?
Written by Kathy Withers. Kathy Wither is currently the Director of Partner Care at America's Keswick. 
This devotional was first published in Real Victory for Real Life Volume 2.
The Daily Bible Reading: Jeremiah 32-34| You can download our 2018 Daily Bible Reading Plan by clicking here
Think About This: Just give me Jesus. ~ Anne Graham Lotz
This Week's Verse to Memorize: Chasten your son while there is hope, And do not set your heart on his destruction. Proverbs 19:18