Ahhhh…… bread!
Posted on July 12, 2018 by America's Keswick in Victory Call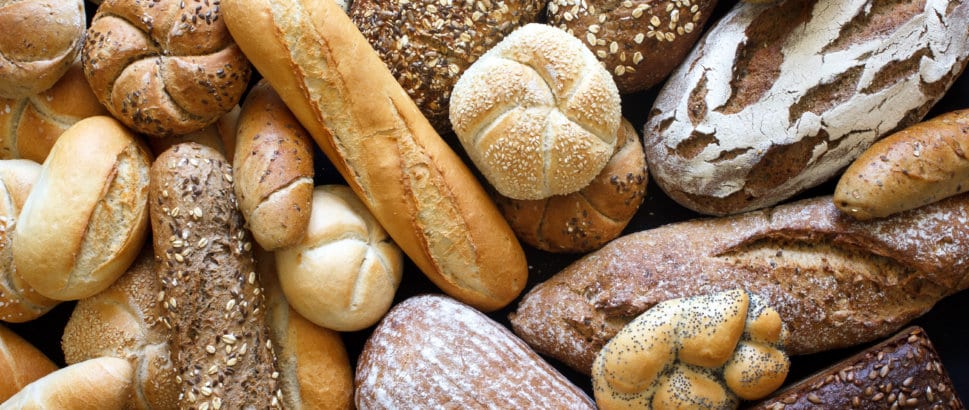 I LOVE Sundays !!! To me, this day has always been different then the other six. Even if I have to work, it just has a different "feel" to it.
I remember when I was younger, my Dad and Mom had certain Sunday rituals. My Dad would go to my Grandfather's farm and pick a bushel basket of lima beans. On Saturday night, usually, you would find him in front of the TV shelling the beans. Then on Sunday morning, my Mom would put a nice roast in the oven and set the timer before we left for church. On the way home from church, we would stop at a friend's house who made fresh homemade bread….and it was delicious! No, they didn't sell it, didn't have a store, didn't have a huge customer base…..just made a few loaves for friends. When we arrived home, our house smelled great! Even though we had a large family, we were always allowed to invite friends to join us, and if there were guest speakers at church, well, they were coming to our house for dinner too! My Mom was always prepared. Such great memories!
I still love Sundays….not because my house smells like roast beef and fresh homemade bread…..but because I know it's the day I will get fed. I will have meat and potatoes from God's Word, and I'll be sitting at the Lord's table with my sisters and brothers in Christ. And that my friends, is a really big family…..and bread….well, Jesus is the bread of life!
"Then Jesus declared, "I the bread of life. He who comes to me will never go hungry and he who believes in me will never be thirsty."  ~John 6:35~
What if every day were Sunday? Every day can be Sunday when you make the choice to spend every day feeding on His word.
"Give us today our daily bread." ~Matthew 6:11~
Have YOU been fed today?
Going & Growing in Grace,
Teri
Written by Teri Van Schoick. Teri loves to teach women about God's Word through the practical applications in the everyday things of life. She can be reached at terivan.com.
The Daily Bible Reading: Amos 6-9 |You can download our 2018 Daily Bible Reading Plan by clicking here
Daily Quote: "We ought as much to pray for a blessing upon our daily rod as upon our daily bread." – John Owen
This Week's Verse to Memorize:
Happy is he who has the God of Jacob for his help, Whose hope is in the Lord his God, Psalm 146:5