A Step Is Not a Walk
Posted on November 5, 2018 by America's Keswick in Victory Call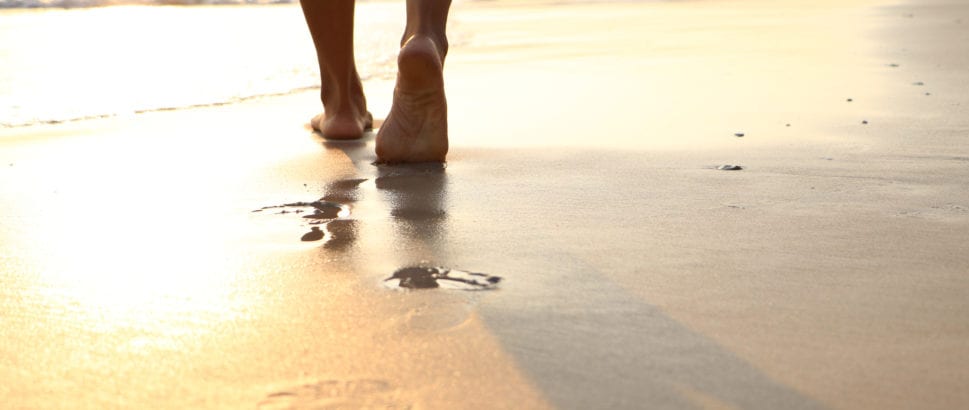 Therefore you shall keep the commandments of the LORD your God,  to walk in His ways and to fear Him. (Deuteronomy 8:6)
This simple statement was made by Pastor Bill Raws one Sunday morning at chapel service: A step is not a walk.  Sometimes the simplest statements can have such profound meaning.  A step is not a walk.  If you have been a believer for any significant length of time you are probably familiar with the verses about our walk.
Therefore you shall keep the commandments of the LORD your God, to walk in His ways and to fear Him…But take careful heed to do the commandment and the law which Moses the servant of the LORD commanded you, to love the LORD your God, to walk in all His ways, to keep His commandments, to hold fast to Him, and to serve Him with all your heart and with all your soul…For the LORD God is a sun and shield; The LORD will give grace and glory; No good thing will He withhold from those who walk uprightly…Therefore we were buried with Him through baptism into death, that just as Christ was raised from the dead by the glory of the

Father, even so we also should walk in newness of life…There is therefore now no condemnation to those who are in Christ Jesus, who do not walk according to the flesh, but according to the Spirit…For we walk by faith, not by sight…If we live in the Spirit, let us also walk in the Spirit (Deuteronomy 8:6; Joshua 22:5; Psalm 84:11; Romans 6:4; Romans 8:1; 2 Corinthians 5:7; Galatians 5:25).
A step is not a walk.  How we wish a single step constituted a walk.  A single step in the right direction is just that, a single step.  It isn't until we string a lot of steps together in the right direction that we could say we are walking in the right direction.
We often live as if a step is enough, but a step is not a walk.
Diane Hunt
This devotional was first published in Real Victory for Real Life Volume 2.
Diane Hunt serves on the board of America's Keswick and provides ministry support from her home in North Carolina. She is also a biblical counselor and women's event speaker. For more information about having Diane speak at your next event please contact her at dhunt@americaskeswick.org.
The Daily Bible Reading:  Matthew 23; Luke 20-21 | You can download our 2018 Daily Bible Reading Plan by clicking here
Think About This: "The Lord gives his people perpetual joy when they walk in obedience to him." – Dwight L. Moody
This Week's Verse to Memorize:Therefore my heart rejoiced, and my tongue was glad; Moreover my flesh also will rest in hope. — Acts 2:26