Your Walk Matters
Posted on May 21, 2018 by America's Keswick in Freedom Fighters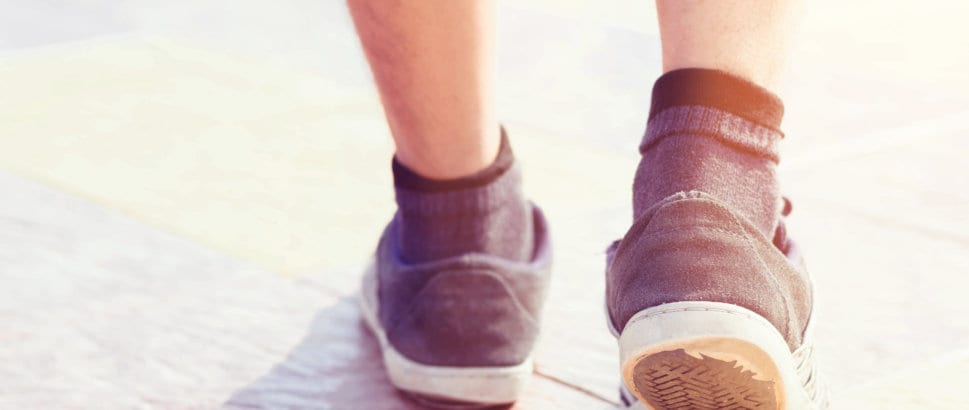 Good morning on this new week of Freedom Fighters. We appreciate you taking time to read the teaching blogs each day. Thanks for your notes of encouragement. Keep 'em coming.
For the last two weeks we have talked about falling. Thankfully I made it through this week without falling.
Our walk really does matter to God and the Bible says a lot about your walk and mine.
Below are just some verses from the Apostle Paul's letters about walk. Take a few minutes to read through the verses, and then ask the Lord to take the truth and burn it into your hearts:
Therefore we were buried with Him through baptism into death, that just as Christ was raised from the dead by the glory of the Father, even so we also should walk in newness of life. — Romans 6:4

There is therefore now no condemnation to those who are in Christ Jesus, who do not walk according to the flesh, but according to the Spirit.  — Romans 8:1

Let us walk properly, as in the day, not in revelry and drunkenness, not in lewdness and lust, not in strife and envy. — Romans 13:13

But we have renounced the hidden things of shame, not walking in craftiness nor handling the word of God deceitfully, but by manifestation of the truth commending ourselves to every man's conscience in the sight of God. — 2 Corinthians 4:2

For we walk by faith, not by sight. — 2 Corinthians 5:7

For though we walk in the flesh, we do not war according to the flesh. — 2 Corinthians 10:3

Walk in the Spirit, and you shall not fulfill the lust of the flesh. — Galatians 5:16

If we live in the Spirit, let us also walk in the Spirit. — Galatians 5:25

For we are His workmanship, created in Christ Jesus for good works, which God prepared beforehand that we should walk in them. — Ephesians 2:10

I, therefore, the prisoner of the Lord, beseech you to walk worthy of the calling with which you were called. — Ephesians 4:1

And walk in love, as Christ also has loved us and given Himself for us, an offering and a sacrifice to God for a sweet-smelling aroma. — Ephesians 5:2

For you were once darkness, but now you are light in the Lord. Walk as children of light. — Ephesians 5:8

See then that you walk circumspectly, not as fools but as wise. — Ephesians 5:15

As you therefore have received Christ Jesus the Lord, so walk in Him. — Ephesians 2:6

Walk in wisdom toward those who are outside, redeeming the time. — Colossians 4:5

Finally then, brethren, we urge and exhort in the Lord Jesus that you should abound more and more, just as you received from us how you ought to walk and to please God; — 1 Thessalonians 4:1
The last verse I want to share came from the book of 1 John. It is one of the most compelling verses in the New Testament about our walk.
He who says he abides in Him ought himself also to walk just as He walked. 1 John 2:6
This would be a good exercise for us this week. In what ways can we walk like Jesus in our marriages, in our relationship with our kids, in the workplace, in our churches? Something really important to think about.
Overflowing and abounding with hope,
Bill Welte
President/CEO America's Keswick
Written by Bill Welte, President/CEO of America's Keswick: Bill has been married to his child sweetheart for 40+ years and has four married kids and 11 amazing grand kids. He loves music and is an avid reader.
The Daily Bible Reading: 2 Samuel 22-23 , Psalm 57|You can download our 2017 Daily Bible Reading Plan by clicking here
Think About This: "The Christian life consists of sitting with Christ, walking by Him and standing in Him. We begin our spiritual life by resting in the finished work of the Lord Jesus. That rest is the source of our strength for a consistent and unfaltering walk in the world. And at the end of a grueling warfare with the hosts of darkness we are found standing with Him at last in triumphant possession of the field." Watchman Nee
This Week's Verse to Memorize:
Uphold me according to Your word, that I may live; And do not let me be ashamed of my hope. Psalm 119:116