YOU KNOW YOU SHOULDN'T DO THAT!
Posted on July 27, 2018 by America's Keswick in Freedom Fighters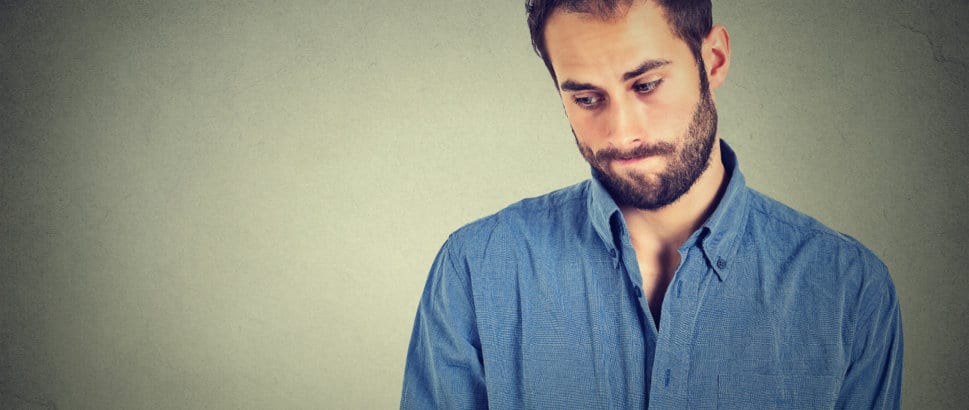 Be honest. Remember that time or those times when you did something that your conscience, your good sense, your spiritual convictions screamed against, but you did it anyway? Cheating? Lying? Stealing? Adultery? Abuse? Cover-up?
Some may be "small" and rather inconsequential to everyone but you, because it's between you and God (if it doesn't involve another person.)
We all mean well and probably start well. But then a circumstance occurs which shakes our trust and belief that God is in control because He seems to be silent at the moment.
Consider Saul.
Tall, dark, handsome, strong, a natural leader. Easily chosen by the people when they insisted on having a king like other nations had.
He started out well defeating the Philistines, Ammonites, Moabites, Amalekites, and Syrians.
He wisely chose David as his second in command, but David's success lead to Saul's eventual downfall. He was proud, enjoyed the accolades as king but became very jealous over the success and popularity of David.
Drunk with power, he sought an answer from God relating to a pending invasion by the Philistines and went directly against God's command about seeing a medium (soothsayer, witch). Saul put all of the spiritists and mediums out of the land once Samuel died. Now, with Samuel, his mentor, dead, with his life and kingdom breaking up, he disguises himself and by night visits the witch of Endor.
Remarkably, she recognizes him and he swears by God, strictly contrary to the teaching of Lev. 20:27, that he will not harm her. She brings back Samuel's ghost who tells Saul that the Philistines would conquer all of Israel. The next day in battle, Saul was severely wounded and his sons were killed. Rather than be captured and tortured, Saul falls on his own sword and dies.
Saul purposely ignored what he knew to be right, probably because of his arrogance and influence. A boy with a slingshot and a pebble got his kingdom!
Circumstances of life sometimes overwhelm us and we do what we know we should not do.
These are not all evil things at the core. Perhaps it was a desire to have a house, a car, a boat, an expensive vacation that was way beyond what was reasonable for your income. Now you are suffering the consequences. Now you no longer can "afford" to tithe!!!
Perhaps you sinned in the past and have lied to cover-up.
Could it be that you cheated (or stole) and know that somehow you need to make it right?
Perhaps you cheated on your spouse. Is it better to go directly and confess or wait until it becomes general knowledge and shames you even further plus brings grief to your entire family?
If only we believed, "be sure your sin will find you out" (Num.32:23). How much more proof do we need for that after looking at the present political or religious world? And if you are a professed, born-again Christian, the standard is higher for you than anyone else!!!!
Come clean now. The longer you wait the harder it will be.
Written by Rev. Neil Fitchthorn Rev. Neil Fichthorn is a seasoned conference and camping servant having served at Gull Lake Bible Conference, Sandy Cove Ministries as President, and an interim Executive Director at Pinebrook Bible Conference. He also served in church music for decades as a choir director and arranger. He has been Bill Welte's mentor and friend for over 45 years.
The Daily Bible Reading: Isaiah 44-48 |You can download our 2018 Daily Bible Reading Plan by clicking here
Daily Quote: "It is better to suffer once than to be in perpetual apprehension." Julius Caesar
This Week's Verse to Memorize:
The hope of the righteous will be gladness, But the expectation of the wicked will perish. Proverbs 10:28