The Right Attire
Posted on May 9, 2018 by America's Keswick in Freedom Fighters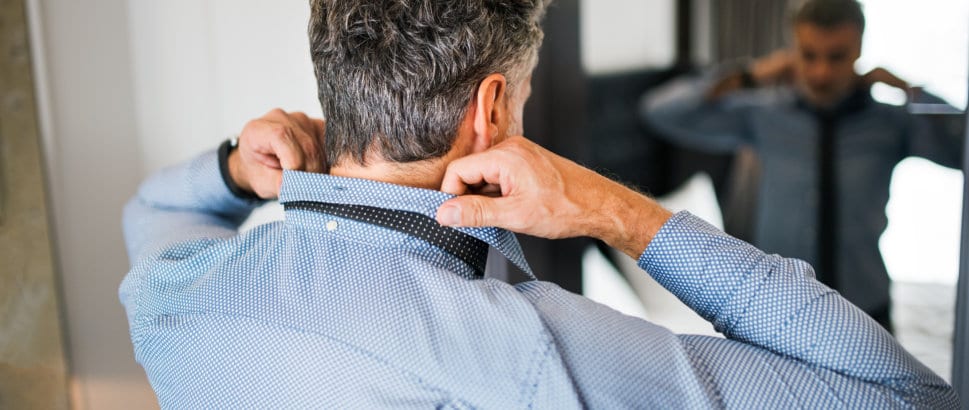 Don't Forget – Men's Fellowship Night is THIS THURSDAY, May 10 at 6:15PM.
"Instead, clothe yourselves with the Lord Jesus Christ, and make no provision for the desires of the flesh." (Romans 13:14)
Early in my walk with Christ, I never really understood the "dress up for Jesus" concept. However, I'm staring to understand why clothes are important. For instance, most events, places, and occasions usually require some sort dress code. What we wear at the beach, we don't wear on a job interview, and what wear to bed shouldn't be what we wear to school. Women wear certain items that aren't or shouldn't be for a man, and vice versa – the list goes on… And Every church has their own culture of dress as well.
So whatever the right attire is, we already own them, and  we must be proactive to emerge our physical body within them. Likewise, we already have Christ, but Paul encourages us to emerge ourselves in Christlikeness. "For all of you who were baptized into Christ have clothed yourselves with Christ." (Galatians 3:27) To fully dress ourselves in the faith, love, grace, truth, righteousness, and mercy, this is an action step; like putting on the full armor of God – putting off the old, putting on the new.
This is to make no provision; no room, no angle, no thoughts, no prearrangements for the flesh to operate. Many times, we focus on the flesh at its manifestation, at its full-blown deception, but brothers in Christ – we want get ahead of it and not give it any space to rear its head in our life.
"So I say, walk by the Spirit, and you will not gratify the desires of the flesh." (Galatians 5:16)
Sometimes I need a physical application to remind me of spiritual principle. In that, as we put our clothes, take a minute to remind to clothe yourself in Him, the right attire.
Written by Juan Mendez: Juan is a graduate of the Colony of Mercy and full-time staff member at America's Keswick.
The Daily Bible Reading: 2 Samuel 8-9 , 1 Chronicles 18| You can download our 2017 Daily Bible Reading Plan by clicking here
Daily Quote: "The clothes we wear are what people see. Only God can look on the heart. The outward signs are important. They reveal something of what is inside. If charity is there, it will become visible outwardly, but if you have no charitable feelings, you can still obey the command. Put it on as simply and consciously as you put on a coat. You choose it; you pick it up; you put it on. This is what you want to wear." – Elisabeth Elliot
This Week's Verse to Memorize:
"Oh, satisfy early with Your mercy, that we may rejoice and be glad all our days!" Psalm 90:14