The Boss
Posted on May 7, 2018 by America's Keswick in Freedom Fighters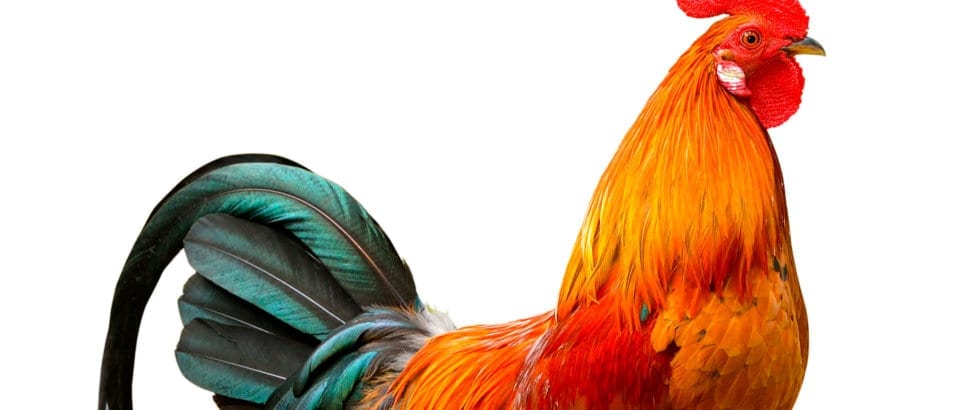 Recently, we traveled to Minnesota to visit our daughter and son-in-law and our grands. They live on a farm, and they have 28 chickens and now a bunch of chicks.
Oh yes – then there was a rooster, AKA – The Boss. The Boss is one mean rooster. When I say mean – this sucker is mean!!! My daughter and kids were afraid to go out into the barn because he would literally attack them.
I went out to get eggs for Laura, and The Boss was in the barn and not a happy camper. He was eyeing me up with the hopes of taking me out.
As I stepped out of the barn and was walking with the eggs to the house, I had the feeling that something was behind me. As I turned around, this mean old rooster lunged for me and grabbed onto, well my privates.
He knocked me down so hard that I slammed into the ground and got the wind knocked out of me to the point where I couldn't catch my breath. I was thinking, "Well here goes – taken out by a rooster!"
After what seemed like minutes of him standing his ground, I got up and grabbed the shovel (without the spade) and whacked that rooster in the head. It was like a slow-motion Disney movie where I was waiting to see the stars around his head. It didn't really phase him at all.
Isn't that much like life? The rooster in our case is the enemy of our souls. He really has a plan for our lives. Jesus made it clear in John 10:10 that he is on a mission: "The thief comes only to steal, and kill, and destroy."
The Apostle Paul reminds us that " … your adversary the devil walks about like a roaring lion, seeking whom he may devour" (1 Peter 5:8).
He wants to trip us up, attack us, even try to take us out!!! But he is not very bright. He'd love nothing better to cause us to fall. But he has short-term memory loss. He forgets that he was defeated at the cross and has been rendered powerless.
I love the benediction from the Book of Jude: Now to Him who is able to keep you from stumbling (falling), and to make you stand in the presence of His glory blameless with great joy, to the only God our Savior, through Jesus Christ our Lord, be glory, majesty, dominion and authority, before all time, now and forever. Amen.
And here is even better news – if you do stumble and fall, get back up, shake off the dust and keep on moving forward. I love the line in the praise song, "You Are My All in All," – "When I fall down You pick me up!"
There is no need for you stay down when you fall. Repent. Stand up and keep walking. Too often when we stumble and fall, we give up or decide it's not worth it. It is! You can do it. Proverbs 24:16 says, "Even if godly people fall down seven times, they always get up."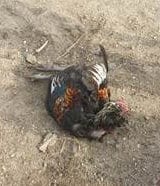 Are you struggling today? Have you gotten off course? Then get up my brother. Don't listen to the "boss" with a small "B." Listen to the BOSS – the Lover of your soul. He longs to embrace you and love you.
And by the way, the rooster? He attacked my daughter and our grandson Orlie for the last time.
Overflowing and abounding in hope,
Bill Welte, President/CEO America's Keswick
Written by Bill Welte, President/CEO of America's Keswick: Bill has been married to his child sweetheart for 40+ years and has four married kids and 11 amazing grand kids. He loves music and is an avid reader.
The Daily Bible Reading: 2 Samuel 7; 1 Chronicles 17 |You can download our 2017 Daily Bible Reading Plan by clicking here
Think About This: Give a listen to this great praise song, "You Are My All in All."
This Week's Verse to Memorize:
My soul faints for Your salvation, But I hope in Your word. Psalm 119:81