The Assured, The Wayward and The Disillusioned 
Posted on June 29, 2018 by America's Keswick in Freedom Fighters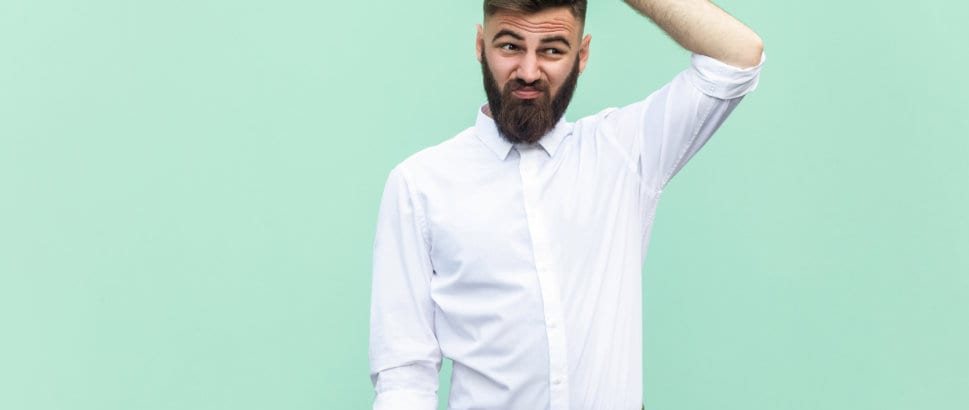 "For I know nothing against myself, yet I am not justified by this; but He who judges me is the Lord. Therefore, judge nothing before the time, until the Lord comes, who will both bring to light the hidden things of darkness and reveal the counsels of the hearts. Then each one's praise will come from God."  — 1 Corinthians 4:4-5 (NKJV)
I sometimes wonder why I trust my own conscience above anything else. I mean, I do have the ability to discern right from wrong and when I make certain decisions I can get an inner peace about them, but it's not something that I think is one of my stronger spiritual gifts. The "why's that" questions are easy for me to answer. Basically, just because I have an absence of guilt about something I've thought over and moved on doesn't always mean that it was a wise choice to make. I've had a few things recently backfire in my life that I thought were wise choices and it has lead me to this conclusion…the idea that my conscience is a trustworthy moral guide, outside of Scripture, is a lot of baloney. I also have a feeling that I ain't alone in this either.
There probably was an inner peace when James and John first requested to sit to the left and to the right of Jesus. After all, Jesus was their cousin and keeping things in the family was ingrained in their upbringing. But they kinda got shot down (see Mark 10:35-41). I have been reading a book titled "Jesus: The Revolutionary" by a good brother-in-Christ, Pastor John Mol, and it connected the dots on just how much and how deep this family was to each other. Guess this made it easy for James and John to then go to their mother, Salome, Jesus' aunt, to ask Jesus in hopes of getting a better response. Once again, it got shot down but we'll see that Jesus will flip the script on John in the 19th chapter of his Gospel. John may have been assured that he had his place with Jesus but it would be Jesus who would eventually delegate that place.
Simon probably was scratching his head when Jesus showed up on the shores of the sea of Galilee and asked to be let out into water in his boat. But he does and Jesus went on to teach things in a multitude of parables, then told Simon to cast his net into the water. The rest becomes history and out of it we see a confident follower of Christ named Peter. It'll be with good conscience that Peter will step outta the boat and begin to walk on water to meet up with Jesus but it'll be doubt that sinks him. That doubt reappears a few more times in the Gospel accounts until he gets to denial. His conscience will sink as Jesus meets Peter at his moment of doubt and once again will reach His hand out to lift Peter up and give him his delegated place.
Judas Iscariot may not have been the best choice Jesus made to be an apostle but we can only agree with that from a human perspective. For whatever reason Jesus chose him, it is to us to see Judas as an example of when we think we know better. One of the things I have studied about Judas is that he definitely had issues with the Roman occupation of Israel. One of the theories is that he needed Jesus to be put in a position where He would use His divine authority to rid Israel of Rome and betraying Jesus for thirty pieces of silver showed his greed for that outcome. I can almost feel bad for Judas because he was as disillusioned as anyone one of us could get when our conscience gets the better of us. Unfortunately for Judas, he delegated his place in history forever.
I'm a strong believer that our consciences need to be yielded to the prompting of the Holy Spirit and as easy as it is to say is as easy as it is for me to totally ignore it and go with "my gut instinct" instead. This happens when I am running my course with MY moral compass and not really realizing it until it is too late. In 2 Corinthians 10:5-6, we read this, "We are destroying speculation and every lofty thing raised up against the knowledge of God, and we are taking every thought captive to the obedience of Christ, and we are ready to punish all disobedience, whenever your obedience is complete."  This tells me to stay "in Christ" when I am feeling confident about any course of action I take in my life. Again, easy to say, kinda hard to always do. So, what's a boy to do? Well how about finding rest in this verse from Philippians 1, "For I am confident of this very thing, that He who began a good work in you will perfect it until the day of Christ Jesus." Amen?
Written by Chris Hughes: Chris, a graduate of The Colony of Mercy (11-2003) has been married for 25+ years (Kathy), has a married son (Kevin) and a daughter in college (Karen). He has been a Freedom Fighter contributor since 2008.
The Daily Bible Reading: 1 Kings 22 | 2 Chronicles 18 | You can download our 2018 Daily Bible Reading Plan by clicking here
Daily Quote:"When rightly understood and functioning properly, our conscience is a valuable early warning device." — Larry Osborne
This Week's Verse to Memorize:
O Israel, hope in the Lord; For with the Lord there is mercy, And with Him is abundant redemption. Psalm 130:7