Plumb it up
Posted on September 12, 2018 by America's Keswick in Freedom Fighters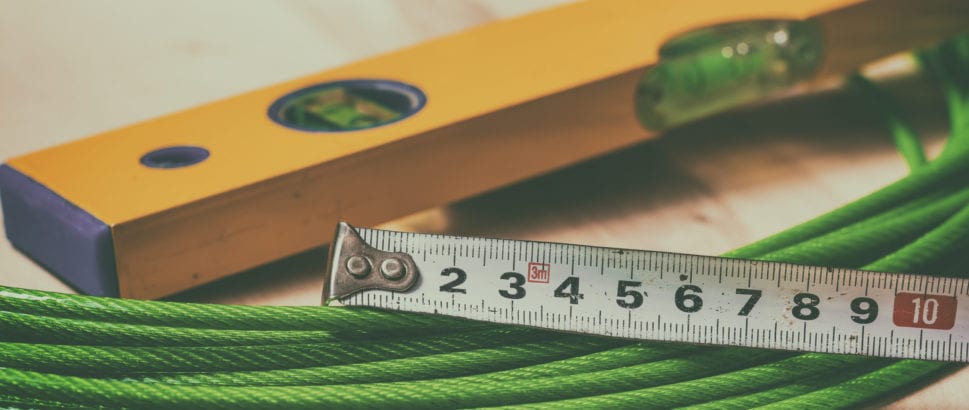 "If you love Me, keep My commandments." — John 14:15
In my years as a home improvement contractor, I would come across Homeowners who have had bad experiences in the past. Sometimes I'd walk into a project that was already started because they had to ask the so-called contractor to leave. On one occasion I was interrogated by the homeowner about my understanding of building, he asked, "Do you use a level?" In which I replied, "of course I do", he then went on to tell me the previous builder said he does everything by eye, in which I replied, "well, that's shoddy."
I can relate a lot of my Christian walk from life's lessons, so when Jesus says, "If you love Me, keep My commandments", I immediately relate my experience in construction. My best ability as a carpenter has to continually be checked by tape measure, level and the standards of building. I "keep" my accountability nearby and if my level says my work is crooked I have a choice, I can agree with the level or lean on my own understanding and rationalize it. That may seem like a ridiculous analogy but when we live our lives apart from God's word I believe it's the same thing. I don't think Jesus expects us to "do" His commandments, but rather "keep" them. So when I align God's word with my actions I have a choice, confess and repent or continue in my ways. The word confess simply means agree with God.
When I assured my potential client that all my work is checked by codes, and the proper tools will be used, he seemed to be at ease. I am always concerned of my work being inspected and finding a fault. The times my work has been challenged and I'm shown a level out of sync, my best response is to fix it. I don't think anyone expects perfection but they do expect correction.
The Prophet Isaiah records in chapter 28 verse 17 where God says;
"And I will make justice the line,
and righteousness the plumb line;
and hail will sweep away the refuge of lies,
and waters will overwhelm the shelter."
Here God seems to be saying I'm holding up a level in the plumb position, He wants His people to align themselves with the plumb line.
We also read in Psalm 19:7-11
The law of the LORD is perfect, converting the soul;

​​The testimony of the LORD is sure, making wise the simple;

​​The statutes of the LORD are right, rejoicing the heart;

​​The commandment of the LORD is pure, enlightening the eyes;

​​The fear of the LORD is clean, enduring forever;

​​The judgments of the LORD are true and righteous altogether.

 ​​More to be desired are they than gold,

​​Yea, than much fine gold;

​​Sweeter also than honey and the honeycomb.

​​Moreover by them Your servant is warned,

​​And in keeping them there is great reward.
This doesn't mean to become legalistic but mindful, the Psalmist goes on to say,
​Who can understand his errors?

​​Cleanse me from secret faults.

​​Keep back Your servant also from presumptuous sins;

​​Let them not have dominion over me.

​​Then I shall be blameless,

​​And I shall be innocent of great transgression.

​​​Let the words of my mouth and the meditation of my heart

​​Be acceptable in Your sight,

​​O LORD, my strength and my Redeemer.
So, keep your ruler and level handy, it's always good to have a guide. Amen!
Written by Rob Russomano: Rob Russomano is married to Terri, and serves with her as full time staff members. He is a graduate of the Colony of Mercy and is also available as a speaker of the grace of God with a message of Hope for church events. You can contact him at rrussomano@americaskeswick.org.
The Daily Bible Reading: Ezekiel 46-48 | You can download our 2018 Daily Bible Reading Plan by clicking here
Daily Quote: "Saving faith is not just believing that Jesus lived and died. Faith that saves is the confident, continuous confession of total dependence on, and trust in Jesus Christ to meet the requirements on your behalf to give you entrance into God's Eternal Kingdom. It's the surrender of your life in complete trust to Him to do what you cannot do." – John MacArthur
This Week's Verse to Memorize: Do you see a man hasty in his words? There is more hope for a fool than for him. — Proverbs 29:20