Playing Offense
Posted on October 3, 2018 by America's Keswick in Freedom Fighters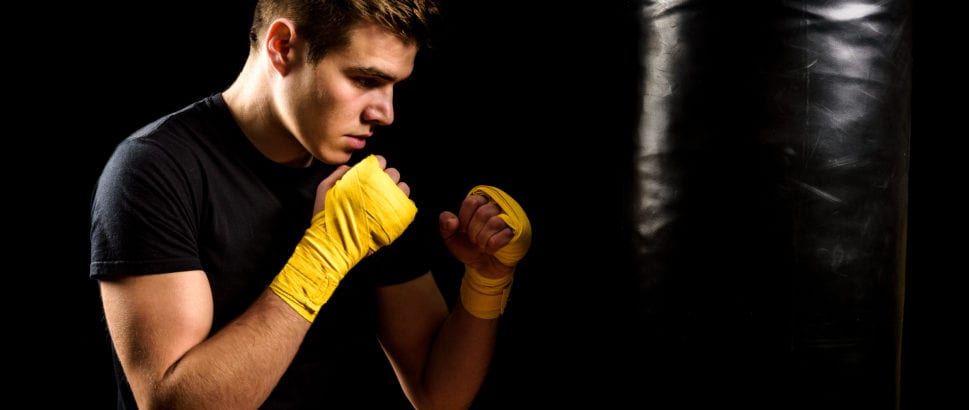 "For the weapons of our warfare are not carnal

But mighty in God for pulling down strongholds"

2nd Corinthians 10:4
There are typically times in our life when things begin to mount up that we need to take an offensive approach to our walk. I have been able to overcome life dominating sins by this approach, but it is also a good way to overcome hindrances as well. Hebrews 12:1 tells us, "Therefore we also, since we are surrounded by so great a cloud of witnesses, let us lay aside every weight, and the sin which so easily ensnares us, and let us run with endurance the race that is set before us".
This process of "laying aside" has to be a proactive one. Spiritual warfare has to be combated with Spiritual weapons. We know that we don't wrestle with flesh and blood but against spiritual hosts of wickedness. Before any act of offense we need proper planning, the first step is in the 2nd verse of Hebrews 12 … "looking unto Jesus, the author and finisher of our faith".
The Corinthian church was being instructed to "[bring] every thought into captivity to the obedience of Christ, and being ready to punish all disobedience when your obedience is fulfilled." Earlier verse Paul reminds them, "For though we walk in the flesh, we do not war according to the flesh. For the weapons of our warfare are not carnal but mighty in God for pulling down strongholds".
I believe the way this is played out is to be aware of our spiritual state of being, if we are being dragged down or allowed ourselves to be seduced to worldliness in our thinking it's time for battle. So each time we experience any feelings that are contrary to God's word, it's time to rebuke those thoughts, bring each one captive and repent of them. I often think about when something doesn't agree with our stomach the body has a unique way of expelling it. We need to know how to spiritually regurgitate. Instead of allowing those emotions to cause us to reek havoc or chaos they need to be exterminated.
Sometimes the call for offense comes when we hear ourselves saying "The enemy is having his way with me." Our reluctance to attack will reduce the amount of faith it takes to shield ourselves. We are to use the shield of faith but if our faith is weak it can't subdue anything. It's not until we see the power of God used to overcome strongholds that we are reminded of God's presence in our life. This will build our faith and when we are playing defense will be able to withstand attacks. Most importantly be in God's word, this is where that "Great cloud of witnesses" are found, men like David who didn't focus on Goliath but on his God instead. I also think it's important to not go into battle alone, call on your brothers in Christ and reinforce yourself with good counsel and hear some testimony of others who have overcome, support is important.
I look forward to hearing about the great victories won someday, mine are pretty cool as well. Next week we'll talk about defense, Amen.
Written by Rob Russomano: Rob Russomano is married to Terri, and serves with her on full-time staff. He is a graduate of the Colony of Mercy and is also available as a speaker of the grace of God with a message of Hope for church events. You can contact him at rrussomano@americaskeswick.org.
The Daily Bible Reading: Matthew 2; Luke 2:39-52 | You can download our 2018 Daily Bible Reading Plan by clicking here
Think About This: "Fight the good fight of faith, and God will give you spiritual mercies."– George Whitefield
This Week's Verse to Memorize: O Lord, the hope of Israel, All who forsake You shall be ashamed. "Those who depart from Me Shall be written in the earth, Because they have forsaken the Lord, The fountain of living waters." Jeremiah 17:13