I've Been Thinking…
Posted on October 18, 2018 by America's Keswick in Freedom Fighters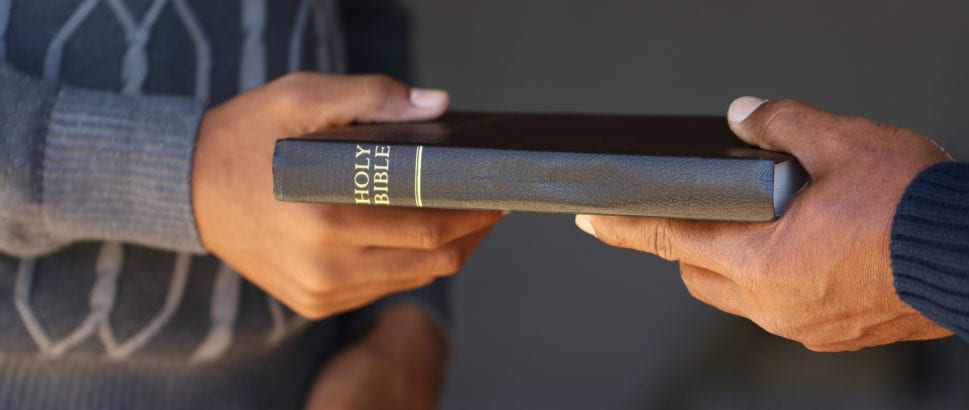 2 Timothy 2:15: "Study to shew thyself approved unto God, a workman that needeth not to be ashamed, rightly dividing the word of truth."
I retired from full-time ministry eighteen years ago. My entire world-view for all of those years through high school, college and my working life had been shaped by what I was told to believe based on our particular Christian sub-culture.
After retirement, I launched my own consulting business and became involved in a local church in our community in Florida. Both put me in constant contact with other Christians who thought differently than I did. There were times that I was shocked yet totally convinced that these people loved Jesus just as much as I did!
I also came in contact with quite a few people who once claimed Christ but had fallen away. Some were simply turned off for various reasons and some were quite vocal about their disdain for "religion."
I began to wonder if there were any recurring themes causing this, and I think I discovered two: Christians whose lifestyles were proven to be contradictory to their talk and sermons that made promises from God that did not turn out to be true.
The first is easy to understand: fallen evangelists and preachers, "pillars" of the church who sinned grievously, fighting and bickering within the church, etc.
The second, I believe, is just as grievous. It is over-promising and under-delivering. Here's where our verse above falls in place: "study" (know the Word), "rightly dividing" (say what is says, not what you want it to say).
Take your halo off and think with me. We used to sing with great gusto:
"Safe am I, Safe am I, In the hollow of His hands.

Sheltered o'er, Sheltered o'er in His love forevermore.

No ill can harm me, no foe alarm me,

For He keeps both day and night.

Safe am I, Safe am I, in the hollow of His hands."
You can spiritualize that all you want until you come to the words, "no ill can harm me!" Tell that to the martyrs. Tell that to the Christians being murdered and/or driven out of their countries.
This sort of practice could be duplicated on page after page. Think about some of the things we sing; they are incredibly overstated.
Or how about this one: "God will provide all of your needs according to His riches in glory." Does that refer only to Americans? The church at Philippi gave gifts to Paul "out of their poverty" and God promised to provide for their needs. NEEDS! But what about Christians in Third World countries today who are dying of starvation?
We are sometimes so anxious to see people come to Christ that we make statements which are less than accurate and actually end up turning people off, over-promising and under-delivering, seemingly making God "the bad guy."
This type of scriptural implication ripped out of context can be demonstrated far too often.
The Christian life has so much to offer that all we need to do is tell the story accurately and then live it. Think before you promise. Let's be totally honest, not thoughtlessly inaccurate.
Written by Rev. Neil Fitchthorn Rev. Neil Fichthorn is a seasoned conference and camping servant having served at Gull Lake Bible Conference, Sandy Cove Ministries as President, and an interim Executive Director at Pinebrook Bible Conference. He also served in church music for decades as a choir director and arranger. He has been Bill Welte's mentor and friend for over 45 years.
The Daily Bible Reading: John 6| You can download our 2018 Daily Bible Reading Plan by clicking here
Daily Quote: "If you are a Christian, remember that men judge the Lord by you." Anonymous
This Week's Verse to Memorize:This I recall to my mind, Therefore I have hope. Lamentations 3:21