HOPE BUILDERS #2
Posted on August 27, 2018 by America's Keswick in Freedom Fighters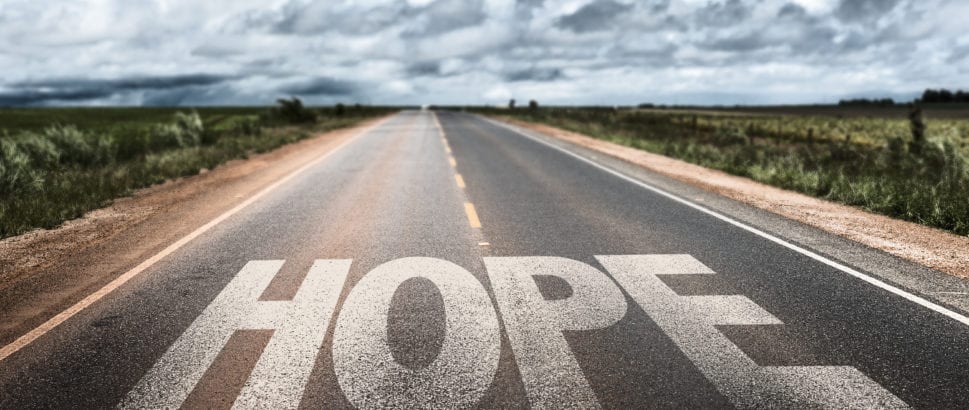 Last week I shared with you ten HOPE BUILDERS. I trust that they were helpful to you throughout the week.
As we begin this last week of August, I trust that the next ten will be an encouragement to you.
Hope Builder #11
For I know the thoughts that I think toward you, says the Lord, thoughts of peace and not of evil, to give you a future and a hope. Jeremiah 29:11
Hope Builder #12
This I recall to my mind, Therefore I have hope. Lamentations 3:21
Hope Builder #13
"The Lord is my portion," says my soul, "Therefore I hope in Him!" Lamentations 3:24
Hope Builder #14
It is good that one should hope and wait quietly For the salvation of the Lord. Lamentations 3:26
Hope Builder #15
Therefore, having been justified by faith, we have  peace with God through our Lord Jesus Christ,  through whom also we have access by faith into this grace in which we stand, and rejoice in hope of the glory of God.
Romans 5:1-2
Hope Builder #16
And not only that, but we also glory in tribulations, knowing that tribulation produces perseverance; and perseverance, character; and character, hope. Romans 5:3-4
Hope Builder #17
Now hope does not disappoint, because the love of God has been poured out in our hearts by the Holy Spirit who was given to us. Romans 5:5
Hope Builder #18
For whatever things were written before were written for our learning, that we through the patience and comfort of the Scriptures might have hope. Romans 15:4
Hope Builder #19
For we through the Spirit eagerly wait for the hope of righteousness by faith. Galatians 5:5
Hope Builder #20
To them God willed to make known what are the riches of the glory of this mystery among the Gentiles: which is Christ in you, the hope of glory. Colossians 1:27
My prayer is that God will unleash HIS hope in your life – HOPE that is overflowing and abounding.
Overflowing and abounding with hope,
Bill Welte, President/CEO
America's Keswick
Written by Bill Welte, President/CEO of America's Keswick: Bill has been married to his childhood sweetheart for 40+ years and has four married kids and 11 amazing grandkids. He loves music and is an avid reader.
The Daily Bible Reading: Ezekiel 1-4| You can download our 2018 Daily Bible Reading Plan by clicking here
Think About This: God did not emphasize the Israelites' strength. He emphasized his. He did not underscore their ability. He highlighted his. He equipped them for the journey by headlining his capacity to make and keep his promises.
This Week's Verse to Memorize:So shall the knowledge of wisdom be to your soul; If you have found it, there is a prospect, And your hope will not be cut off.
Proverbs 24:14
Lucado, Max. Unshakable Hope: Building Our Lives on the Promises of God (p. 5). Thomas Nelson. Kindle Edition.