Hope
Posted on September 21, 2018 by America's Keswick in Freedom Fighters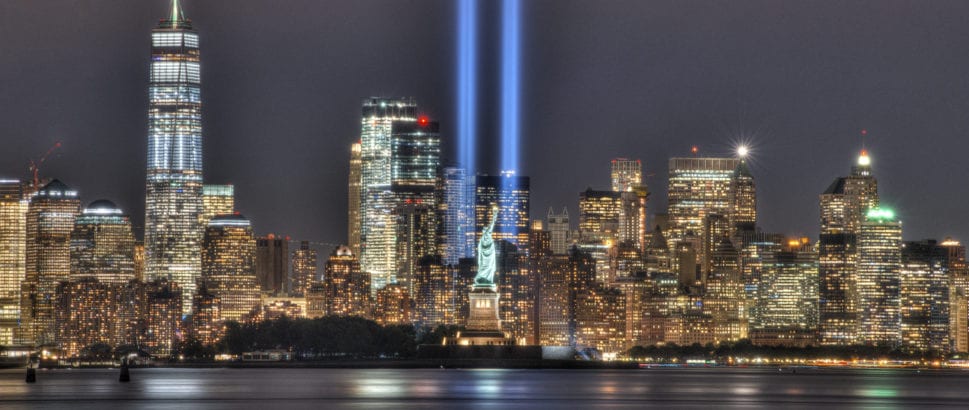 "I know the Lord is always with me. I will not be shaken, for he is right beside me." (Psalms 16:8)
This past September 11th, the word I was reminded of is 'resolve'. I remember the pictures of ash covered people and faces determined to press on in spite of the horror. I remember the stories of those who rushed into the danger knowing there were still those who needed help. I remember those who sacrificed of themselves so that others could live on… those who left behind phone messages and bibles that testified of their resolve to fight for what was 'right.'  Abraham Lincoln said in remembrance of those who had given their lives in 'a great Civil War', determined to protect the rights of all human beings, "We here highly resolve that these dead shall not have died in vain – that this nation, under God, shall have a new birth of freedom…"
We may not be in a war as in the days when men like Lincoln or Churchill spoke words of resolve, but we are in a battle for the hearts and minds of our children. Will we teach them by our example to be resolved to do what's right and fight for what's most important? Or will we lead them down the path of selfish ambition?
When I was leaving last night for an important meeting, Wyatt said to me, "Grampy, you know what's important..? God and giving your life for others like Jesus did." I felt like I was the one being taught… and it gave me the resolve I needed to make it through the night.
O that we be highly resolved to teach our children the truth of God's Word and to live it out daily before them as we abide in His love, strength, and grace each day.
Chooses Wisely…
"Train up a child in the way he should go, even when he is old he will not depart from it." (Proverbs 22:6)
Praying 4 U
Written by David Brown: David Brown is a husband, father, and grandfather with a Masters of Religious Studies and a Professor of Philosophy and Comparative Religions. Dave is the Associate Pastor of Pemberton's First Baptist Church.
The Daily Bible Reading: Zechariah 1-7 | You can download our 2018 Daily Bible Reading Plan by clicking here
Daily Quote: "You may speak but a word to a child, and in that child there may be slumbering a noble heart which shall stir the Christian Church in years to come." – Charles Spurgeon
This Week's Verse to Memorize:And I will wait on the Lord, Who hides His face from the house of Jacob; And I will hope in Him. Isaiah 8:17