He's So Much More
Posted on October 31, 2018 by America's Keswick in Freedom Fighters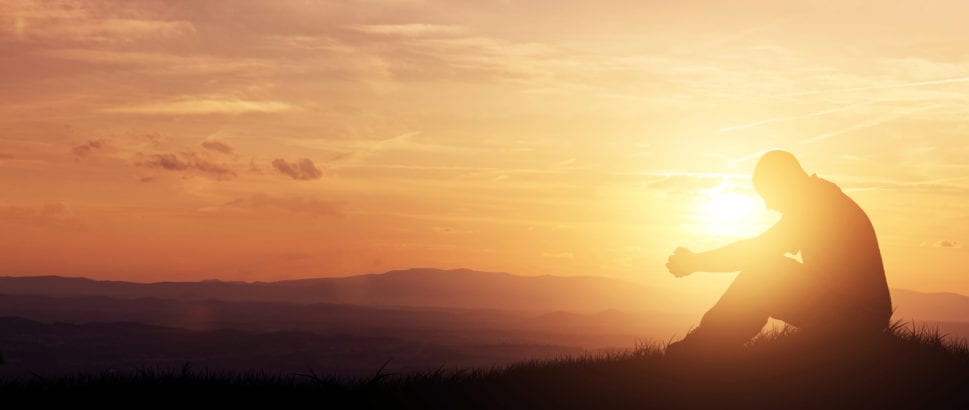 "Now these are the nations which the LORD left, that He might test Israel by them, That is, all who had not known any of the wars in Canaan" — Judges 3:1
There's a saying "It's better to learn from others mistakes instead of making them yourselves." This is a wise saying, however I also believe that experience is the best teacher. I remember when I had just given my testimony of how God delivered me from a life of addiction and chaos, I was approached by a gentleman who said, "I wish I had a testimony, my life is so boring."
I would never wish on anyone to go through what I went through, but I wouldn't trade it for anything. There is a place I visited called depravity, it was a dark valley that many lessons of life were learned. My lowest point has given me a view of how powerful and merciful our God is. When a person experiences the redeeming grace of God, it leaves a memorable mark in your life.
Sometimes I listen to people's view of God and hear things like, "God is so awesome, He sent someone who helped me jump start my car when my battery was dead" or "I was having such a bad day and I read a verse and my joy returned" (only examples that came to mind). These are good things and I cherish those moments but I want to say, "He is so much more." God doesn't make bad people good, God makes dead people alive.
The book of Judges begins in chapter 3 by saying there were evil nations He left in the region "that He might test Israel by them." This seems to be a generation that didn't know war, it grew up having already been delivered by Joshua and their fathers. The people have the testimonies of their fathers but not experience, Psalm 44:1 says,
"We have heard with our ears, O God,
Our fathers have told us,
The deeds You did in their days,
In days of old:"
My stories of "Canaan" can serve as a lesson to those that take heed, but there are those that are satisfied with the "Church life" as they know it. A gathering of peers and great worship music that make them feel good. They tell of their plans of how much they will do for God, "We want to make Jesus famous" I hear. I mourn sometimes because it's not until a person experiences what God can do for you that you realize the best thing you can do for God is revere Him, a healthy sense of "the fear of the Lord."
I will stay committed to the proclaiming of the God that delivered me out of Canaan.
Psalm 71:16-18

"I will go in the strength of the Lord GOD;

​​I will make mention of Your righteousness, of Yours only.

​O God, You have taught me from my youth;

​​And to this day I declare Your wondrous works.

​​Now also when I am old and grayheaded,

​​O God, do not forsake me,

​​Until I declare Your strength to this generation,

​​Your power to everyone who is to come."
How about you?
Written by Rob Russomano: Rob Russomano is married to Terri, and serves with her on full-time staff at America's Keswick. He is a graduate of the Colony of Mercy and is also available as a speaker of the grace of God with a message of Hope for church events. You can contact him at rrussomano@americaskeswick.org.
The Daily Bible Reading: Matthew 19, Mark 10| You can download our 2018 Daily Bible Reading Plan by clicking here
Daily Quote: "Knowing God is more than knowing about Him; it is a matter of dealing with Him as He opens up to you, and being dealt with by Him as He takes knowledge of you. Knowing about Him is a necessary precondition of trusting in Him, but the width of our knowledge about Him is no gauge of our knowledge of Him." – J.I. Packer
This Week's Verse to Memorize: It is good that one should hope and wait quietly For the salvation of the Lord. — Lamentations 3:26