Got 'Nough Stuff?
Posted on May 29, 2018 by America's Keswick in Freedom Fighters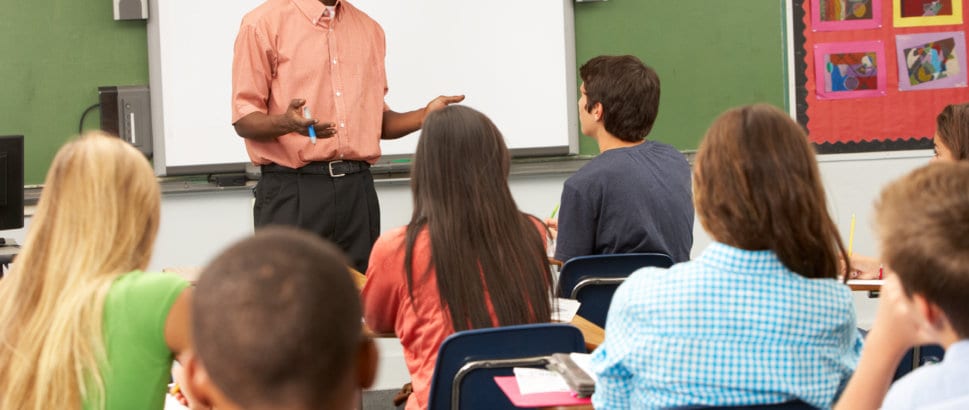 "I know how to live on almost nothing or with everything. I have learned the secret of living in every situation, whether it is with a full stomach or empty, with plenty or little. For I can do everything through Christ, who gives me strength." — Philippians 4:12-13 (NLT2)
Let me start off by saying that I am writing this on the grounds of America's Keswick. It's a rarity for me to be able to write from here during my stays as there are many folks to fellowship with here. I always seem to get side tracked, but today I am hiding out where "The Board" meets to share with you what I have been conveying to the teens this Memorial Day weekend. So, with my helicopter ride having already come and gone (Thanx JAARS), let me get to it.
I'll ask you what I asked a Peterson Room full of teens…What does "surrender" mean to you? It should be easy as a teen saying "to give up" but when we started to get into what give up really looks like, it got a little fuzzy. There seems to be things we can "give up" on but to surrender them over and live without them can be a challenge…like smart phones. When I asked them if they possessed one they all replied enthusiastically that they did but when I asked them if they could live without them they all kinda got this glazed over look as if I was speaking tongues and we needed a translator. I assured them that I also have one and it seems to be too attached to hip at times.
But after talking it over the bottom line was that they (and I) had put a value on them and that made it almost unthinkable to live without them. When we did an object lesson with colored index cards and the ever-changing values I kept putting on them, I was amazed at some of the wheelin'-n-dealin' that went on. They all thought that because I had dealt out more of one certain color and handed more cards to some teens than others that they thought the one with the most of the popular color was gonna that prize at the infamous Keswick snack shop, HA-HA. When I announced that the person that had the most cards of the least value was the winner the glazed over look reappeared.
I was hoping that maybe they could understand that sometimes we gotta be content with whatever we got, whenever we have it. My buddy, Matt Henry commented that the apostle Paul was often in bonds and imprisonments; but in all, he learned to be content, to bring his mind to his condition, and make the best of it. He also goes on to tell us that pride, unbelief, vain hankering after something we have not got, and a fickle dislike of present things, make men discontented even under favorable circumstances. I guess that means if you got an iPhone but it ain't the iPhone X you should be grateful that you got an iPhone at all. There are people in other countries that do not have a Bible but have more joy in their hearts knowing Christ than some of us who own 23 various translations of God's Word and let Granny Fanny Nestleroad steal our joy when she cuts us off in traffic pulling out from Stop-n-Shop. (but that wouldn't be me??) Anyway…
In a very real way we need to re-evaluate what we value. After a weekend with these teens, value has changed its meaning for me. I wasn't much in it to win the argument that an iPhone has no Kingdom worth as much as I was in it to convey to them that knowing Jesus Christ and doing what He asks us to do is something you can't place a value on and should be content with…if you're gonna call yourself a Christian, ya gotta walk the walk more than talk the talk.
The apostle Paul would write to a young man, who would go on to pastor the Ephesian church, and tell him, "Yet true godliness with contentment is itself great wealth. After all, we brought nothing with us when we came into the world, and we can't take anything with us when we leave it. So, if we have enough food and clothing, let us be content."  (1 Tim 6:6-8) May this be our perspective everyday before our feet hit the floor as we roll outta bed.
I work with guys who say, "Everyday on this side of the grass is a good day." Now I'm not sure if those guys know Jesus, but if I could get the teens to understand this then the value of their teenage lives, surrendered to the Lordship of Jesus Christ, has made hiding out where "The Board" meets well worth it. Amen? (I wonder if this is Welte's chair? Hmm….)
Written by Chris Hughes: Chris, a graduate of The Colony of Mercy (11-2003) is married (Kathy) with two adult children (Kevin and Karen) and has been a Freedom Fighter contributor since 2008.
The Daily Bible Reading: 1 Kings 1-2, Psalm 37, 71, 94|You can download our 2017 Daily Bible Reading Plan by clicking here
Daily Quote: "The issue isn't all of this stuff necessarily as much as it's 'What does it take to make you absolutely content?' Do you see that you're totally rich in Jesus already? Do you see, like, 'Wow, I already have God, what more could I ask for?" — Francis Chan
This Week's Verse to Memorize:
Uphold me according to Your word, that I may live; And do not let me be ashamed of my hope. Psalm 119:116