A Good Reminder About Sin
Posted on June 11, 2018 by Graeme Wilson in Freedom Fighters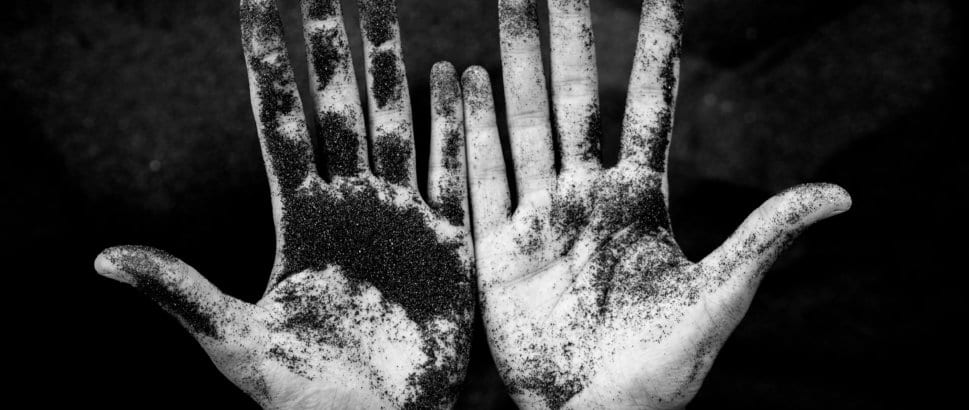 Join this Thursday at 6:15 PM for Men's Fellowship Night with guest speaker, Pastor Chris Sayre, Lighthouse Alliance Church… Tickets are only $12 pp. Call (800) 453-7942 or click here for details! 
This is the message we have heard from him and proclaim to you, that God is light, and in him is no darkness at all. If we say we have fellowship with him while we walk in darkness, we lie and do not practice the truth. But if we walk in the light, as he is in the light, we have fellowship with one another, and the blood of Jesus his Son cleanses us from all sin. If we say we have no sin, we deceive ourselves, and the truth is not in us. If we confess our sins, he is faithful and just to forgive us our sins and to cleanse us from all unrighteousness. If we say we have not sinned, we make him a liar, and his word is not in us. (1 John 1: 5– 10)
That's a long passage to start out our week, but what a powerful truth for us to grasp, absorb and remember.
We don't talk about sin much these days. It seems that that is offensive to people. There are churches that don't want to use the words "sin, "the blood of Christ," and other words that apparently might offend, especially people who have never been to church before.
When we do talk about sin, well we change the names so that it is more politically correct and doesn't come across as such a big deal anymore.
Paul David Tripp calls it like it is:
1. Sin is a big deal. Grace has brought us into personal communion with a God who is holy in every way. He dwells in eternal light. The darkness of our sin is what separates us from him. The whole movement of history from the time of the fall announces to us that God takes sin so seriously that he wrote the story of history so that his Son would come and, through his life and death, deal with sin and bridge the gap between God and the creatures made in his image. You cannot be serious about your relationship with God and not take sin seriously.
2. Because sin is a big deal, the cleansing blood of Jesus is our only hope. Jesus came and lived and died because there was no other way to deal with sin. It is so powerful, destructive, and comprehensive in its effects in us that there is no way we could have ever escaped it or defeated it on our own. Sin required the radical rescue of the shed-blood grace of the Savior.
3. Denying remaining sin is the height of self-deception. You and I lay down so much daily empirical evidence of our struggle with sin that it takes a deep commitment to denial for us to convince ourselves that we are, in fact, okay. Every time we excuse, minimize, rationalize, or point the finger of blame, we are participating in that system of denial.
4. God is always faithful to the promises of the cross of Jesus. Your Savior loves to forgive. He really is slow to anger and abounding in steadfast love!
5. Denying sin makes a liar out of God and denies the message of his Word. Here's the bottom line— either God, in his Word, is true when he says that you have a problem you can't solve or you're right that you're not so bad after all. It can't be both ways. So why deny today what grace has so completely forgiven and covered?
Tripp, Paul David. New Morning Mercies: A Daily Gospel Devotional (Kindle Locations 3591-3610). Crossway. Kindle Edition.
Having read those comments, may I encourage you to go back to today's verses from 1 John and allow the truth of God's Word to burn its way into your heart and life.
Sin does matter to God. It should matter to you. But praise God that your sin and mine was dealt with PAST, PRESENT, and FUTURE at the cross. His blood has cleansed you and me from ALL sin.
Overflowing and abounding with hope,
Written by Bill Welte, President/CEO of America's Keswick: Bill has been married to his childhood sweetheart for 40+ years and has four married kids and 11 amazing grandkids. He loves music and is an avid reader.
Think About This: Today you will deny your sin or you'll receive the Spirit's conviction as grace and run to Christ for rescue and forgiveness. ~Paul David Tripp
Weekly Verse: Lord, I hope for Your salvation, And I do Your commandments. ~Psalm 119:166
The Daily Bible Reading: 1 Kings 5-6, 2 Chronicles 2-3 | You can download our 2018 Daily Bible Reading Plan by clicking here