Praise is in the Air
Posted on March 8, 2018 by Graeme Wilson in Victory Call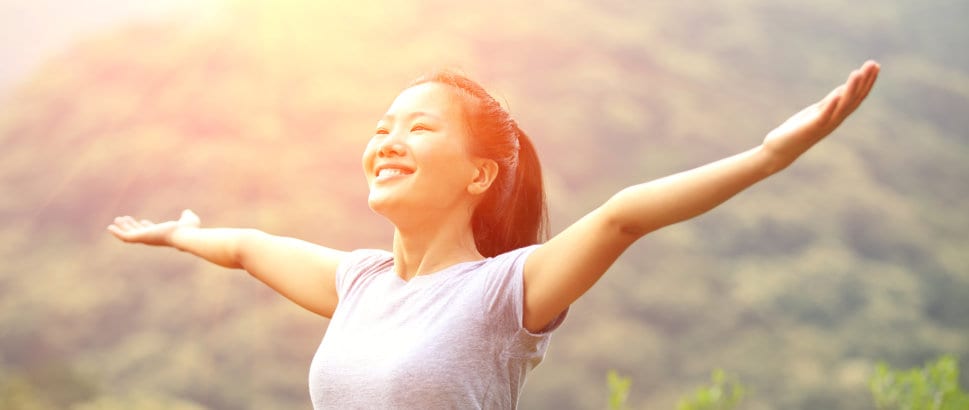 "Therefore I tell you, do not be anxious about your life, what you will eat or what you will drink, nor about your body, what you will put on. Is not life more than food, and the body more than clothing?  Look at the birds of the air: they neither sow nor reap nor gather into barns, and yet your heavenly Father feeds them. Are you not of more value than they?  And which of you by being anxious can add a single hour to his span of life? And why are you anxious about clothing? Consider the lilies of the field, how they grow: they neither toil nor spin, yet I tell you, even Solomon in all his glory was not arrayed like one of these.  But if God so clothes the grass of the field, which today is alive and tomorrow is thrown into the oven, will he not much more clothe you, O you of little faith?  Therefore do not be anxious, saying, 'What shall we eat?' or 'What shall we drink?' or 'What shall we wear?'  For the Gentiles seek after all these things, and your heavenly Father knows that you need them all.  But seek first the kingdom of God and his righteousness, and all these things will be added to you." Matthew 6:25-33
One day of spring-like weather and I am ready for the season to change. I have already been listening to the birds returning and preparing for warmer weather. This morning I was reading an update on a recent prayer request outside of my work building. As I read the words of praise given in answer to a prayer, I heard the constant pecking of a woodpecker in a nearby tree. Then many various birds chimed in to join the chorus.
I wonder what God hears when these birds are busy singing their songs. I wonder if my praise would even compare. It's not about my ability to sing, thankfully, because I can't. It's not that I have a great vocabulary and use big words. It's not about me saying all the right things. It's about my heart of gratitude in response to even the smallest things that God has, is, and will be doing. It's about how I see Him and respond.
There are seasons of life when praise is harder to offer.  Hebrews 13:15 tells us:
Through him then let us continually offer up a sacrifice of praise to God, that is, the fruit of lips that acknowledge his name. Praise doesn't come from our feelings or circumstances, and there is always something to praise God for – Himself! Who He is is more than cause enough for praise.
Today may you and I be filled with praise because He is worthy to be praised!
Blessings,
Kathy
Kathy Withers is on staff at America's Keswick and serves as Director of Partner Care. Kathy has been married to her husband Dave for 30 years. They have two adult children. Kathy is active in her local Church and teaches a Bible Study for women. Her passion is to encourage women to deepen their walk with Jesus Christ by finding and living out the truths of God's Word.