God Calls It Sin
Posted on June 18, 2018 by America's Keswick in Freedom Fighters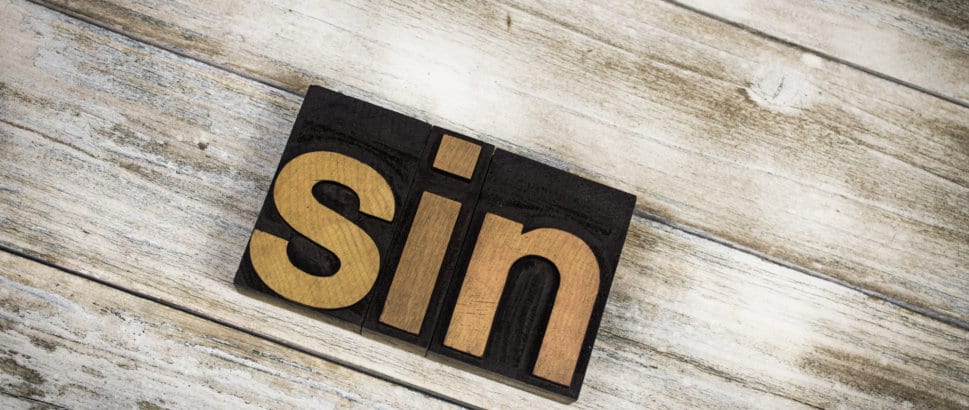 Good morning, brothers, and welcome to this new week of Freedom Fighters.
Last week I shared a devotional from Dr. Paul David Tripp on sin and as I was looking through some of my devotional materials, I found one written by our good friend, Dr. Roger Willmore. Roger will be our speaker for Week #1 – July 8-13, 2013 along with Dr. Ed Hardesty.
Roger's devotional was published in our Real Victory for Real Life (Volume 2) and is available by calling 800-453-7942. It is a great follow-up to what Dr. Tripp shared:
God Calls It Sin

Whoever commits sin also commits lawlessness, and sin is lawlessness.
(1 John 3:4)

Whatever became of sin?  That seems to be the question today.  It seems that we live in the day of the Judges.  In those days there was no king in Israel; everyone did what was right in his own eyes (Judges 17:6). 

Surveys reveal that the larger majority of Christians no longer believe in Absolute Truth.  Today we say that situations and circumstances determine what is right and wrong.  We say that what is sin to one person may not be sin to another person.  We have rationalized sin away.  However, sin still exists.  There is still a holy God in heaven who is offended by our sin. 

What is sin?  The word sin means to miss the mark.  It conveys the idea of the archer with bow and arrow.  The archer's intended target is the bulls-eye of the target.  Yet, he misses and the arrow goes off course.  The arrow misses the target.  Man has missed God's intended target of holiness, righteousness and Christlikeness. 

Sin is lawlessness and transgression.  Traffic lights and no trespassing signs have a purpose.  They are designed to protect people and property.  When these laws are broken and the lines are crossed bad things can happen.  God's laws and boundaries are not intended to hurt His children.  They are meant to help and protect His children.

Sin is rebellion against God.  A classic illustration of rebellion is the story of the prodigal son, Luke 15:11-32.  The prodigal planned and plotted to leave his father's home, supervision and authority.  He wanted to live life his way.  He became a rebel. You will note, as you read the story, his decision had disastrous consequences.

Sin is omission.  Therefore, to him who knows to do good and does not do it, to him it is sin (James 4:17).  Sin is not just doing things we should not do.  Sin is the failure to do the right thing that we know we should do.

Sin is unbelief.  Unbelief is the unforgivable sin.  Since belief (faith, trust) is the only way we can be right with God, not to believe is sin.

God calls it sin.  What do you call it?  What are you doing about it?
Dr. Roger D. Willmore is one of our favorite speakers at America's Keswick. Don't miss him. Call today to make a reservation: 800-453-7942.
Overflowing and abounding with HOPE,
Bill Welte, President/CEO
America's Keswick
Written by Bill Welte, President/CEO of America's Keswick: Bill has been married to his childhood sweetheart for 40+ years and has four married kids and 11 amazing grandkids. He loves music and is an avid reader.
The Daily Bible Reading: Proverbs 27-29|You can download our 2018 Daily Bible Reading Plan by clicking here
Think About This: Spiritual warfare is primarily fought, not in the field of apologetics, or the courtrooms of law, or the battle ground of public opinion, but in the closets of prayer (Eph. 6:18). Henry Blackaby
This Week's Verse to Memorize:
I wait for the Lord, my soul waits, And in His word I do hope. Psalm 130:5