Don't Panic
Posted on August 15, 2018 by Graeme Wilson in Freedom Fighters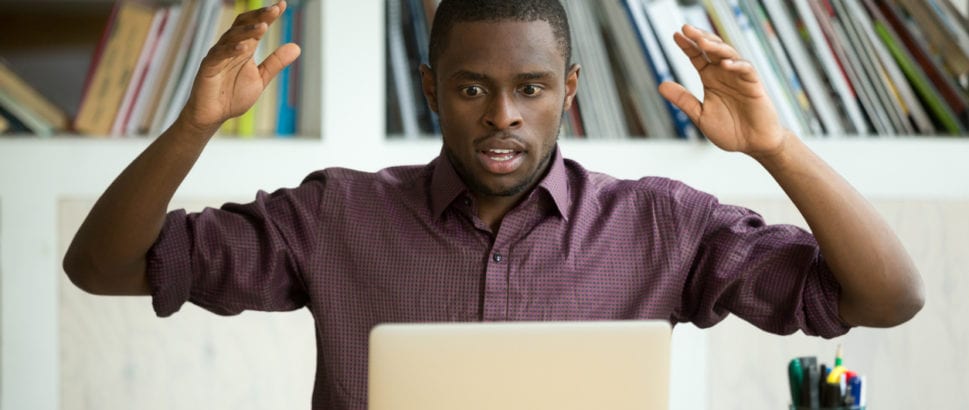 And I will walk at liberty, For I seek Your precepts. ~Psalm 119:45
Have you ever been instructed in case of an emergency stay calm, "Don't Panic"? Easier said than done. I've heard that when a person is drowning it's better to wait until they go down three times before trying to save them otherwise they may take you down and drown you. The panic mode that seems to come out in us is a desperate, unthoughtful action that can cause more harm than good.
So, when we read in Scripture about the faithfulness of God and how He rescues those that trust in Him there seems to be a panic mode that causes us to abandon that belief and begin to resort to our own understanding. "Trust in the LORD with all your heart, and lean not on your own understanding, in all your ways acknowledge Him, and He shall direct your paths". In other words when things get tough "Don't Panic".
As I consider the life of David and all the tough times he faced, some self-inflicted, I notice one thing, he didn't panic. He made a lot of bad decisions that caused grief but he didn't panic and abandon his God. ""You shall have no other gods before Me", the first commandment seems to be paramount to God. The difference between King Saul and King David is Saul sought other gods in his desperation and panic.
The temptation to panic in difficult situations can lead us to take matters into our own hands. We can forgo our trust in the Lord and make decisions outside of His will. There are many areas in my life that when push comes to shove I can be foolish enough to abandon the precepts of God. Psalm 119 is a great portion of Scripture that focuses on the importance of keeping God's ways. It always works out better when we wait on the Lord, trust His ways and walk in His truth.
So, the next time something goes haywire and you feel like you're drowning, "Don't Panic", wait for your Lifeguard and remember His ways. Amen!
Written by Rob Russomano: Rob is married to Terri, and serves with her as full time staff members. He is a graduate of the Colony of Mercy and is also available as a speaker of the grace of God with a message of Hope for church events. You can contact him at rrussomano@americaskeswick.org
The Daily Bible Reading: Jeremiah 26-29 | You can download our 2018 Daily Bible Reading Plan by clicking here
Think About This: True faith means holding nothing back. It means putting every hope in God's fidelity to His Promises. ~ Francis Chan
This Week's Verse to Memorize: Chasten your son while there is hope, And do not set your heart on his destruction. Proverbs 19:18