Defense
Posted on October 9, 2018 by America's Keswick in Freedom Fighters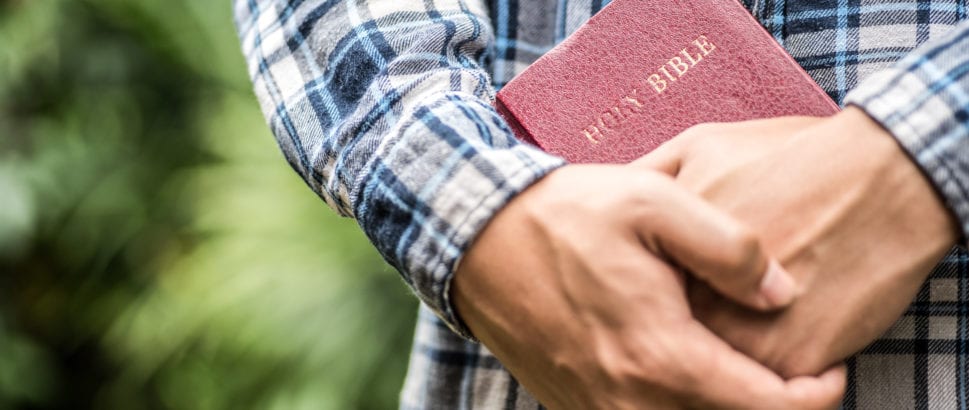 "Those who built on the wall, and those who carried burdens, loaded themselves so that with one hand they worked at construction, and with the other held a weapon." — Nehemiah 4:17
I've noticed in my walk with the Lord that after a victory or having experienced a blessing from God, there is usually an attack from the enemy. I think it's important to know the difference between an attack and a test. The enemy attacks but God tests. Either way, if our spiritual senses aren't intact we may not respond well and lose ground.
Nehemiah is a good example of seeing the difference and how to respond to both. A test from God will call for us to respond in faith, trusting the outcome and being obedient to the process. When living in captivity, Nehemiah was under the authority of pagan kings. Knowing that it could be a test from God to lead him and his brethren into repentance and back to where they belonged, he maintained a trusting attitude. His awareness of the call to rebuild the walls of Jerusalem led to a great work for God and His people.
This is playing defense, when we are in a place of holding our ground knowing that God will protect us. The protection that would ultimately protect Nehemiah is his faith in God. Having gone against the sins that led the Israelites into captivity and humbling themselves, they were able to see God working to restore the fellowship he remembered or heard of.
The mission of rebuilding Jerusalem was completely provided by a pagan nation that God had intervened in. Whenever God calls us to take a stand, it's always good to look for confirmation. As we walk towards a prospected plan of God, there are provisions that appear to confirm the plan. I once heard a quote that I agree with, "Where God guides, God supplies." The inhabitants of the Jews who survived the captivity had a will to work and where encouraged when needed to complete the task, even when under attack from the enemy.
Just like us, as soon as the Jews were making progress, the attacks of the enemy began. Nehemiah knew that the foreigners were not a test but an attack, "Then, Sanballat and Geshem sent to me, saying, "Come, let us meet together among the villages in the plain of Ono." But they thought to do me harm" (Nehemiah 6:2). Anytime someone wants you to come to Ono the answer should always be "Oh no you don't." The next verse says, "So I sent messengers to them, saying, "I am doing a great work, so that I cannot come down. Why should the work cease while I leave it and go down to you?"
It's important to know when to play defense, when the armor of God is appropriate. There's not much use of a shield of faith if our faith is weak, also if we're not in the word of God our swords will be dull. We should play offense and build up or faith and sharpen our swords before we resort to defense.
So, if you've done battle and gained insight and knowledge of God and His word it may be time to rebuild and stand your ground. This is a repeated process in our lives but a valuable one. Amen!
Written by Rob Russomano: Rob Russomano is married to Terri, and serves with her on full-time staff. He is a graduate of the Colony of Mercy and is also available as a speaker of the grace of God with a message of Hope for church events. You can contact him at rrussomano@americaskeswick.org.
The Daily Bible Reading: Matthew 12:1-21, Mark 3, Luke 6| You can download our 2018 Daily Bible Reading Plan by clicking here
Daily Quote: "You will never need more than he can supply" – J.J. Packer
This Week's Verse to Memorize:For I know the thoughts that I think toward you, says the Lord, thoughts of peace and not of evil, to give you a future and a hope. Jeremiah 29:11